Follow Us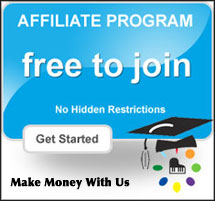 What They're Saying
"Piano Wizard, how do I love thee?  Let me count the ways."
Professional-Mothering.com
"A great tool to keep kids busy learning and having fun at the same time"
"Since children with Asperger's (or most children under the autism umbrella) are typically visual learners, these kiddos often respond well to learning via a video gaming format. That makes it fun for you too!"
Not only do I think Piano Wizard is pretty much the Cat's Pajamas, other people have thanked me because I recommended it for them or their children or grandchildren and they've also gotten great results.
My children have been playing Piano Wizard for 10 years now. I have built this into their homeschooling schedule. Megan, now 13 can play 6 instruments. I believe that the early start was crucial.
"This is a complete package that is worth the investment"
"The phenomenal Piano Wizard bridges the gap between music, notes, and colors…"
"The stuff it teaches is valuable for players of all ages"
"Piano Wizard is a successful adaption of the gaming genre to serious music lessons."
Piano Wizard, being so intuitive a method, makes it easy to know when to push a key without having to understand spoken (or written) instructions. Thank you for creating such a wonderful product.
"Considering that many kids learn to run a computer before they learn to read, this could be the teaching system of the future."
"Piano Wizard – Best Gadgets & Gizmos on The Planet 2007"