Is there a sheet music alternative?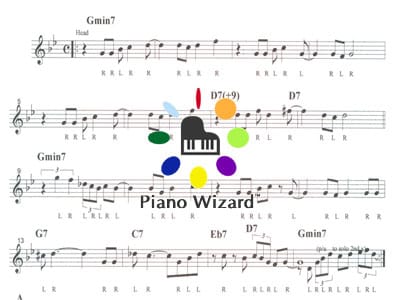 Reading and understanding sheet music is difficult. In fact, it's the main reason why most of us just give up music learning. While it's easy to look at a simple song and say "hey, it's doesn't look that hard", the written art of notation is layered with a thousand years of complexity.
One of the coolest features of Piano Wizard is the ability to upload ANY SONG IN MIDI FORMAT. If you can find or create it, you can play it. Just add the MIDI file to your My Songs folder and it will render into a game.
This is useful for already accomplished piano players that don't read sheet music, hate to read sheet music, or don't have the time to read sheet music.
This is NOT to say that sheet music, or learning to read it is unimportant. Piano Wizard teaches basic to mid-level music reading. There are many nuances covered in a piece of music notation, such as dynamics. We encourage students to move on to a qualified piano teacher once they are ready. Either way, the student WILL LEARN FASTER with Piano Wizard.
Traditionally, music notation is a FIRST STEP.  With Piano Wizard, it is a NEXT STEP.  The player plays first, and then goes through a 4-step system.  By the time Step 4 is reached, the player is playing and reading practically from muscle memory.
How would YOU rather learn a new song? Read complicated sheet music...or learn it 10 times faster by playing a video game?