Don and Delyana Beattie's qualifications speak for themself.  If you've seen the Beatties in action through the Piano Wizard Academy DVDs, you'll understand exactly what we mean. Read Don and Delayna Beattie BIO.
We're excited to announce that Don and Delayna are now available for private one on one consultations or piano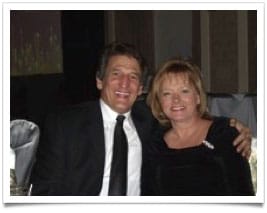 lessons via SKYPE.  Our private music lessons are perfect for

enchancing your Piano Wizard Academy experience or taking it to a higher level
if your child is struggling with Piano Wizard
supplementing your own learning program
help or guidance in learning a particular topic
general piano lessons
In fact, you don't even need to be a Piano Wizard user.  Don and Delayna will assist  in whatever area you need.  They will motivate your child (or even you).  Having a private tutor in any subject will improve anyone's chances of success.
(Note: If you don't have Skype, or cannot use it, we can use our online webinar - no software installation required)
These are available in slots of 30 minutes each. For example, if you would like an hour's time, select "2" as your quanity in your cart. After ordering, Don or Delayna will contact you privately to set up time and date(s).