Piano Wizard Affiliate Program And You
Making beautiful music together!
Thank you for considering our Piano Wizard Affiliate Program.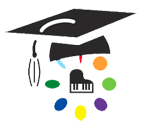 Founded in 2001, Allegro Multimedia is a Colorado-based corporation now doing business as Music Wizard Group with our web site operation at www.PianoWizardAcademy.com. Through our core software products, we specialize in teaching young children how to play the piano in just minutes. We have strategically partnered with various corporations such as Fisher-Price, WizardTunes, SoniVox, Children's Educational Network, Kid's Wish Network, and others in the efforts to advance the musical arts worldwide.
Our primary goal is to provide a thriving and positive affiliate program where our affiliate partners can grow their online business through the Music Wizard products. We're confident that our revolutionary teaching style and Piano Wizard software that combines the attention-holding power of a video game with the fundamentals of piano lessons will intuitively "hit the right note at the right time" with our users. Hence we're very excited about the affiliate channel and the potential it will provide for our affiliate partners in their marketing efforts.
Thank you again for inquiring about the Piano Wizard affiliate program, we are very excited that you've considered joining the Music Wizard affiliate family.
Thank You,
Chris Salter
CEO & Founder of Music Wizard Group, inc
---
Piano Wizard Affiliate Program Benefits
Music Wizard Group is not only committed to excellence in the creation of musical software but is also committed to servicing and growing the Piano Wizard product brand via the affiliate channel, hence making the affiliate channel one of the most vital and important focuses for Music Wizard Group, Inc. If we can be of further service please do not hesitate to contact us.
Below we've outlined our program benefits. Please take note of the many benefits Music Wizard Group offers you when you become an affiliate partner. We reward our affiliates on the amount of traffic that is sent, not just how many sales you make.
Program Details
Partnered with ShareASale.com Respected and Reliable Network of merchants and affiliate partners
15% Minimum Commission with the ability to earn up to 25% on all Piano Wizard Academy sales in any calendar month based on performance in the previous month
Two Tier Program - Refer new affiliates and earn more commissions: 35% of Tier 1 commissions
180 Day Cookies
Access to our turnkey marketing program - we set it all up at no cost (free branding / design/ setup for those with email database of 25k plus)
Custom Links, Banners, Graphics, and Videos created for your site traffic
Custom pre-landing and landing pages, email templates, hosted on your site our ours
If qualified, exclusive skus
Dedicated management and support
Parasite FREE
Auto-Deposit
PLUS, a Music Wizard Affiliate Tools website
Before you apply
You will have the opportunity to provide a brief description of how and where you intend on marketing our products. Please note that any applications will declined if your web site does not appear to be a fit and no description is given.
No Adult, gambling, or under construction web sites.
Ensure you have a valid email address in your shareasale account. If your application comes back undeliverable due to a bad email address, your application will be declined.
If you run a spam validation program, it is important to ensure to white-list affiliates @ musicwizard.com as we will not reply to email validation requests, thus you will not receive important program updates and your account will be terminated.
If your mailbox is full on two attempted deliveries, your affiliate account will be terminated.
We are committed to our affiliate partner's success and we want you to have all the support needed to succeed with PianoWizardAcademy.com therefore if you have further questions regarding the Piano Wizard Affiliate Program, please feel free to contact us via phone or email.
Best of success!
Vincent J. Miele
Business Development Executive
Music Wizard Group
Piano Wizard Affiliates/a>
(877)742-6604