Follow Us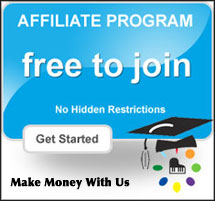 What They're Saying
"How good is it? Our testers could play the songs they had learned on Piano Wizard on a real piano later that same day – without having to be nagged to do so!"
"The real selling point of this program is its ability to teach children.  Simply put, our staff has concluded that this is the best online piano lesson program for children."
"…an easier way to get your child from Chopsticks to Chopin.  It was nice to find a computer video game that actually teaches something significant."
"Learn the piano without falling asleep."
"Piano Wizard, how do I love thee?  Let me count the ways."
Professional-Mothering.com
"I just want to personally thank the people who created this awesome way to teach kids to play the piano, I wish I knew about this when i was younger, I'm 18 now …. Piano Wizard will make a huge difference!"
"A stress free, fun experience that consistently proves successful."
"I was skeptical until the piano wizards enticed me to try and there I was, playing some kind of sonata or other. It was nice to find a computer video game that actually teaches something significant."
The genius of Piano Wizard is that it leverages video game technology for the purpose of teaching music.
"WE love it.  I just wasn't confident enough in my ability to teach it to the kids. But once we really watched the videos, read the info in the book, and became familiar with the software, I got really excited about it!  My husband loves it too and is doing very well. Apparently his parents skipped music lessons unfortunately."
"The stuff it teaches is valuable for players of all ages"
With a background in training and education plus two children I've long believed in the philosophy "meet them where they are and help them expand from there. " That's exactly what Piano Wizard does.