Follow Us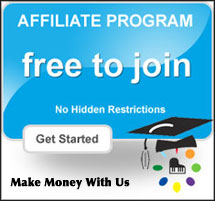 What They're Saying
"The phenomenal Piano Wizard bridges the gap between music, notes, and colors…"
"WE love it.  I just wasn't confident enough in my ability to teach it to the kids. But once we really watched the videos, read the info in the book, and became familiar with the software, I got really excited about it!  My husband loves it too and is doing very well. Apparently his parents skipped music lessons unfortunately."
"Piano Wizard Academy is one of the best piano learning courses available for it is comprehensive, interesting, and very simple for beginners."
Toponlinelessonreviews.com
"…getting smarter note by note!"
"Your research on the positive effects of music are astounding and your progress with Piano Wizard is proof positive of your good work."
With a background in training and education plus two children I've long believed in the philosophy "meet them where they are and help them expand from there. " That's exactly what Piano Wizard does.
Piano Wizard also ventures where no other music games do – with advancing modes of play taking you from a beginner, all the way to fluently reading the musical scores that previously seemed like hieroglyphics.
Not only do I think Piano Wizard is pretty much the Cat's Pajamas, other people have thanked me because I recommended it for them or their children or grandchildren and they've also gotten great results.
"Piano Wizard takes away the drudgery of old-time piano lessons bringing them up-to-date in our every changing, exciting world of musical media."
"Piano Wizard is a revolutionary teaching platform that is changing the way kids learn piano."
Julie Reid, The Worshiper Magazine
"Piano Wizard is a successful adaption of the gaming genre to serious music lessons."
While many computer programs teach music, Piano Wizard turns anything from Bach to Billy Joel into a video game in which you'll be guiding a rocket ship with a color-coated keyboard, while picking out a tune and learning chord progressions.