How to connect digital keyboard to computer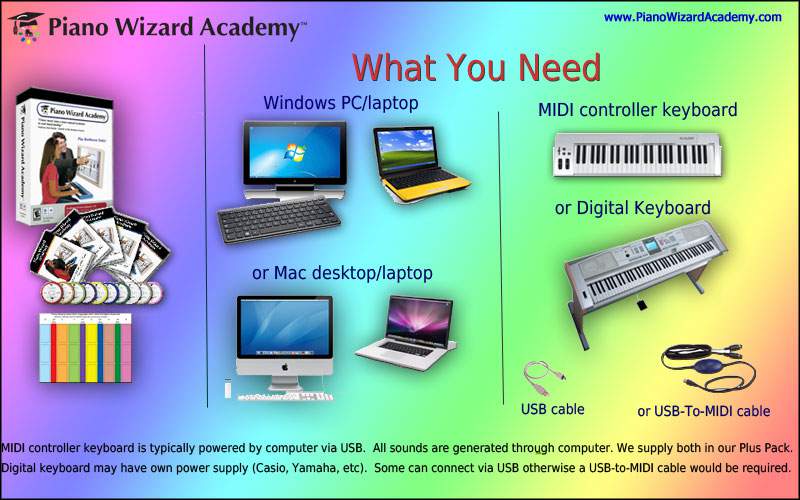 The first thing is to look at the back of the keyboard.

Your keyboard may have USB to Host, MIDI in/out, or both.
If it has BOTH, it's is easiest to connect via USB to Host. Follow the setup instructions in the appropriate video below.
Most keyboards today are Plug and Play, meaning that your computer will recognize them when plugged in and install the software drivers. Sometimes that is not the case, mostly on older keyboards, and software drivers may need to be installed. Consult with the maker of your keyboard for instructions.