You're About To Discover How To Unlock 1000 Years Of Music Treasures With An Amazingly Simple and really FUN Learn How To Play Piano Video Game System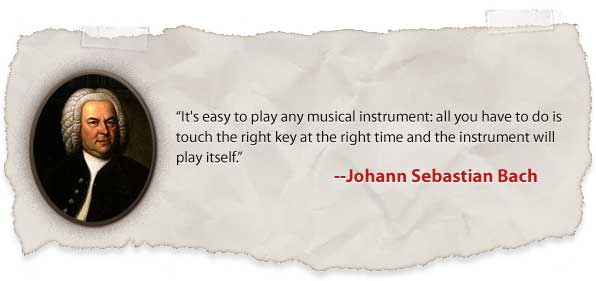 Hi, My Name is Chris Salter, creator of Piano Wizard and Music Wizard Group founder. I know that may be a bold statement, but I'm 100% convinced that you will agree by the time you finish reading this page.
I've spent most of my adult life studying and playing music. I have a double degree in Music and Linguistics, which is really interesting because it was during that process that I began to discover all the parallels with language and learning music.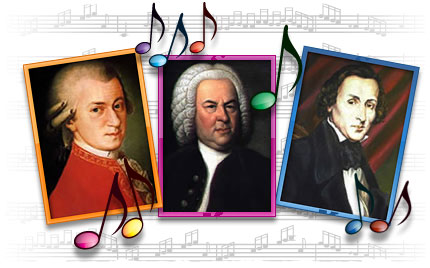 Imagine if your kids could learn music like a native language and become fluent…we could have a whole generation of Mozarts!
The discoveries that I uncovered through my life experiences starting as a frustrated "wanna-be" musician, who couldn't even read music, led me here to you today. In college, by the grace of God, I found an amazing piano teacher at Southern Illinois University, in a "group piano" class.
This teacher Don Beattie (you'll meet him shortly) had a phenomenal approach to teaching music. He pushed me to be fearless and I thrived under his instruction, eventually learning complex Bach and Chopin, which ultimately led to my degree.

This is significant because when I began all of this I couldn't read music to save my own life! It appeared that I had no "talent" for music. Instructor after instructor, including the director of the school of music, told me to forget it! In fact, I failed my ear training class (twice) before I enrolled for my third time. My stubbornness and Don Beattie's faith and guidance finally paid off.
I got a BA in music (and another in linguistics) from S.I.U. despite having never studied music until college. Pretty awesome especially for a guy who never had music lessons as a child! I went on to UCLA and began to study how other cultures taught music and it was when I traveled to Brazil to complete my Master's Thesis that I discovered something really special! Children in Brazil don't learn music through traditional music theory, they learn by watching, by mimicking the motions! It's the opposite of how we teach here in the states, and yet almost everyone in Brazil can either play or sing along to their very complex and sophisticated Bossa Nova and Samba inspired songs.

What is Universal Music Literacy?… It is the belief that my mentor Don Beattie passed on to me, that music is a birthright; that anyone and everyone can partake, not just the "gifted." And I have the proof to show you… But first, you're probably saying:

It is important because if anyone and everyone can learn to play and read music in as little as 15 minutes, in a fun intuitive way with over 80% accuracy the first time out of the gate, that creates instant opportunity for virtually everyone to enjoy the boundless benefits of music!
Imagine Your Kids With:
Better Grades and Test Scores

  Increased Ability to Learn, Comprehend and Engage
 Improved Communication Skills and Social Interaction
 Accelerated Attention-Span and Focus
What if I told you it's as simple and entertaining as playing a game and it doesn't even matter if they have already had bad music experiences?
Your Child Is Going To Have:
Enhanced Self Esteem and Confidence
Advanced Mental and Emotional Health
Superior Sense of Self Worth and Discipline
Amplified Willingness to Excel in All Areas of Life (even Homework!)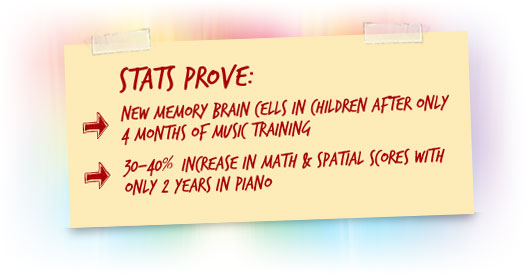 Don't just take my word for it, these benefits are proven by the massive amounts of endless research that's available. I promise it has an effect in so many places that I bet you haven't even thought about or considered. Let me show you…


Without getting too far into "The Theory of Multiple Intelligences" developed in1983 by Dr. Howard Gardner, professor of education at Harvard University, he stated that: Musical Intelligence is proven as one of the top 3 intelligences required to open up all the other intelligences within any human being in early developmental stages. (and p.s. there are 8 intelligences) Musical intelligence is listed with linguistic intelligence and logical mathematical intelligence as the top 3 forms of intellect to open up the human brain.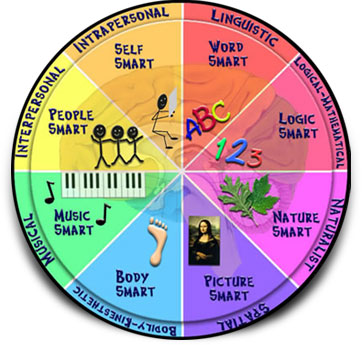 Dr. Gardner says: "Our schools and culture focus most of their attention on linguistic and logical-mathematical intelligence. We esteem the highly articulate or logical people of our culture, we should also place equal attention on individuals who show gifts in the other intelligences: the artists, architects, musicians, naturalists, designers, dancers, therapists, entrepreneurs, and others who enrich the world in which we live."
He goes on to say: "Unfortunately, many children who have these gifts don't receive much reinforcement for them in school. Many of these kids, in fact, end up being labeled "learning disabled" "ADD" (Attention Deficit Disorder) or simply underachievers, when their unique ways of thinking and learning aren't addressed by a heavily linguistic or logical-mathematical classroom."
The theory of multiple intelligences proposes a major transformation in the way our schools are run and how our kids are educated. It suggests that teachers be trained to present their lessons in a wide variety of ways using music, cooperative learning, art activities, role play, multimedia, field trips, inner reflection, and much more.


Dr. Frank Wilson is an assistant clinical professor neurology at the University of California School of Medicine, San Francisco. His studies show that instrumental practice enhances coordination, concentration and memory and also brings about the improvement of eyesight and hearing. He further reports that the process of learning to play an instrument refines the development of the brain and the entire neurological system.

Better School-Work Performance
Increased Learning Potential
Improved Ability to Interact
Accelerated Awareness
Enhanced Self-Reliance
Advanced Understanding
Superior Sense of Accomplishment
Immediately Your Kids Can be Experiencing:It has been proven time and time again that Music ministers to in the development of children and impacts their lives in ways that show up clear into adulthood. Most Attentive Parents Feel the Same Way:
| | |
| --- | --- |
| | YOU want your kids to have a better quality of life. |
| | YOU want to have the advanced knowledge to give Your kids opportunity. |
| | YOU want to help them become smarter to get better jobs with better income. |
| | YOU want them to have better more rewarding relationships in all areas of their lives. |
I know you believe this because you have made great personal sacrifice to provide for and add to your child's life! There's no doubt that public school systems have cut back on music and arts programs, and it's only because of socially responsible parents like you that our kids are growing up smarter, healthier and more responsible than ever before. We all know music training is important, but how far can it really take them?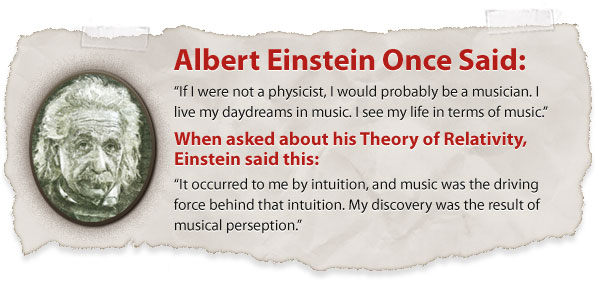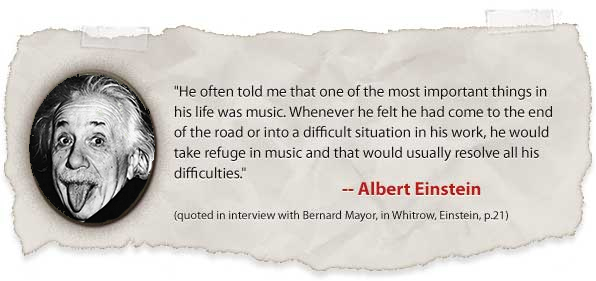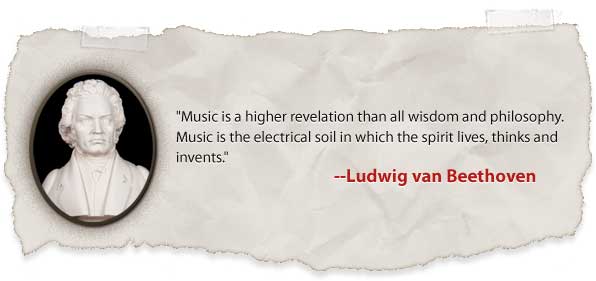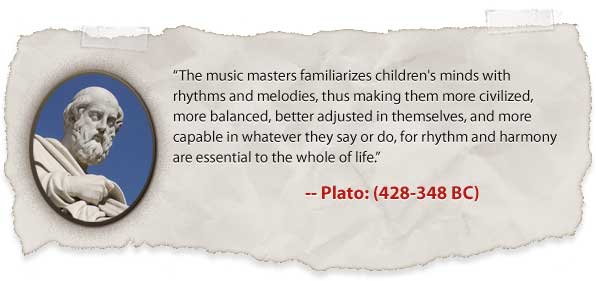 I want to personally thank you for being here. It's nice to talk with responsible parents who love to take action especially for the sake of their kids.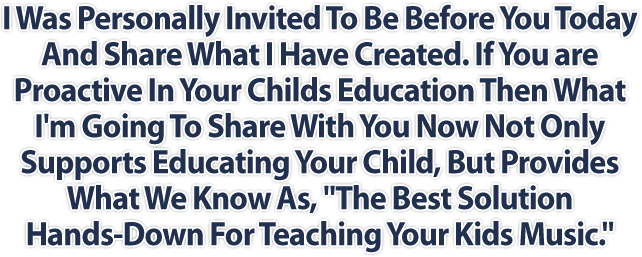 I know being an expert in the music teaching and learning industry…parents are looking for answers:
| | |
| --- | --- |
| | How do I Introduce Music Into My Child's Life? (What is the Best Way?) |
| | How do I Teach Music When I Have Never Taught it Before? (I Haven't Ever Even Played!?) |
| | How do I Get My Kids the Benefits Without the Hassle of High Priced Lessons? (And Being Pushy?) |
Maybe as a proactive parent you're already flying leaps ahead in understanding the benefits of adding music to your child's life, but you feel as though you struggle in this area, and that resources are hard to come by, especially when starting out. The questions surrounding this topic go on for days, but I've got to be honest here…I believe in all sincerity that we have your answer! In fact, we have cracked the musical code that has locked most of us out for centuries.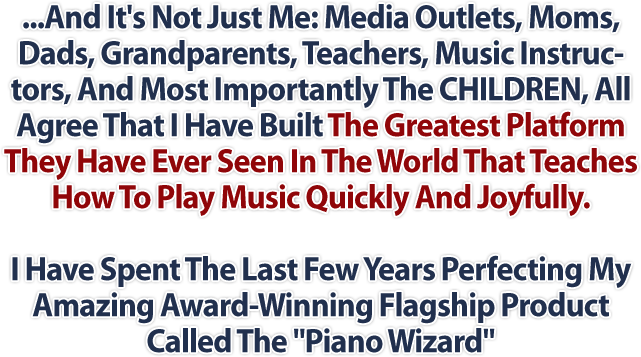 I have Award after Award, Testimony after Testimony, Case-Study after Case-Study, Focus Group after Focus Group that proves what I'm saying and I'm going to share it all with you today.

There has been over 10 million dollars put into designing what has been called: "The World's Greatest Turnkey Music Learning System Ever Created." Piano Wizard has been a fan favorite featured in retail stores nationwide. We are in the works currently with some very large brands for some incredible licensing deals in upcoming months! (I cannot release names yet, but believe me, they are huge!…Let's just say that 3 generations of your family have heard of these brands and most likely 3 generations to come will as well).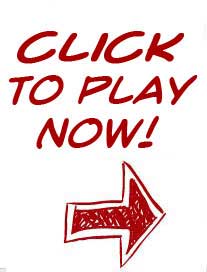 While many computer programs teach music, Piano Wizard Premier turns anything from Bach to Billy Joel into a video game in which you'll be guiding a rocket ship with a color-coated keyboard, while picking out a tune and learning chord progressions. Buck Wolf
Does the program excite kids about music and keyboards, help them build essential musical skills, and reinforce that practicing can be fun? Absolutely.
How good is it? Our testers could play the songs they had learned on Piano Wizard on a real piano later that same day - without having to be nagged to do so!
While the debate continues about whether video games make your kids smarter or turn their brains into vortexes of violence and mush, here's one that develops a talent.
Your child can sit up to a keyboard today and play anything from Bach to Bon Jovi. They will not even know they are practicing because they are simply playing a game. Craig Peterson
Piano Wizard combines the fun of a video game with the fundamentals of piano lessons.
One of my favorite things. Mike Goldfein
Piano Wizard is the music learning video game that painlessly teaches anyone to play the piano.It gives every player instant success and joy, because they will immediately be able to play their favorite songs!
Piano Wizard is a successful adaptation of the gaming genre to serious music lessons. Piano Wizard is a revolutionary teaching platform that is changing the way kids learn piano.
Considering that many kids learn to run a computer before they learn to read, this could be the teaching system of the future.
How good is it? Our testers could play the songs they had learned on Piano Wizard on a real piano later that same day - without having to be nagged to do so!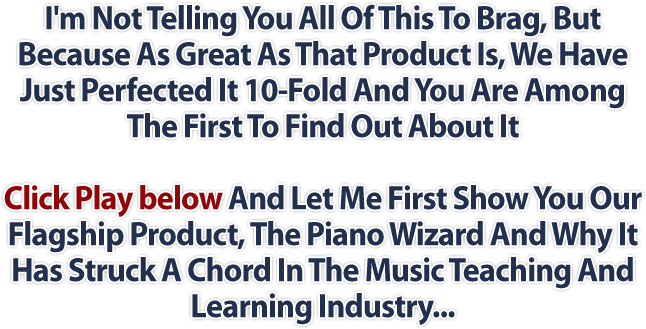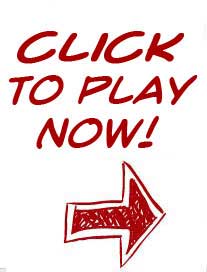 Aside from the endless benefits brought on by experiencing and playing music alone, here are the bonus benefits of adding Piano Wizard to your child's musical education:
Innovative and Fun
No Previous Music Experience Required
Gaming Style Learning Environment
Builds Movement, Rhythm and Tempo Effortlessly
Constant Check-Points and Attainable Goals
Instills Fundamentals of Making Music: Phrasing, Posture, Dynamics and Technique!
Keeps Interest with Endless Song Options (Kids Pick and Play Their Favorites…Almost Any Song Can be Loaded Into the System and Learned)
I know, You're saying:

Well, if you…
| | |
| --- | --- |
| | Want your kids to get involved in music for the first time or maybe for a second or third and are open to a new approach… |
| | Want to introduce music to your kids and into your home and are looking for affordable, effective quality content and tools to do just that… |
| | Don't want to have to nag them to practice or apply pressure to get them to study |
| | Are looking for music instruction that is cost effective, saves time, money and gas… |

So remember a former teacher of mine Mr. Don Beattie, who changed my life and turned me into a lifelong musician? I went back to Don and his wife Delayna, also a piano teacher of children for many years, and asked for their help. Don is the greatest teacher of anything I ever had. I believe he is a genius at how people learn, and he and his wife are profoundly passionate, deeply educated and experienced in this field. I couldn't have chosen better mentors and helpers in making this the best product possible for you.

Answer: Actually, while Guitar Hero and Rock Band are flashy and fun games, they don't use real live songs, let alone teach musicianship or how to get away from the game and play a real instrument. The Piano Wizard Academy does all that in minutes! Plus, many have said that it is even more fun and rewarding than those popular games!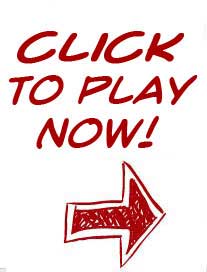 25 years later and now masters at their craft, they did exactly what I knew they would and exploded the potential beyond my wildest dreams, turning Piano Wizard into a turnkey music learning system for life.

Now imagine Piano Wizard

with real life coaches! (They wrote the curriculum specially for the system and give you all the musical secrets behind each and every step.)
How does traditional teaching stack up to the Piano Wizard Academy?
The Piano Wizard Academy Allows the Parents to be the "training wheels" to get their kids started and thriving, with no skinned egos or bruised self esteem. A great piano teacher can be incredibly inspirational, but someone has to practice or it is all wasted. Practice doesn't make perfect, "perfect practice makes perfect" and that is where the game really shines, with constant positive feedback to keep them motivated and happy.

| | |
| --- | --- |
| | Human Interaction With You (and with your personal expert music coaches Don and Delayna Beattie) |
| | Constant Check Points and Attainable Goals |
| | Graduated Method Piano Curriculum (from zero to Beethoven in record time) |
| | Parent-Child Bonding Through Playing Music Together |
| | No Previous Music Experience Required |
| | Takes Kids to That Crucial Fifth Step, Going From Game-Like Mode to Reading Real Music! |
With Don and Delayna coaching, everyone learns through play, the entire family is sure to have a joyful experience and the kids love to win the positive attention of family and peers in the process.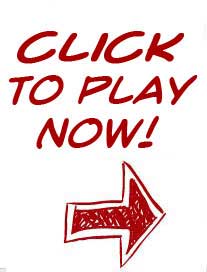 There's no doubt that…
| | |
| --- | --- |
| | You want the very best education for your child |
| | You want your children to have all the learning advantages that you never had |
| | You want to teach your children the way you wish you'd been taught |
Armed with a wealth of new information and discovery, I was determined to prove that ALL people have the ability to learn music. So I set out to create something that can teach ANYONE to "Hit the Right Note at the Right Time" and then seamlessly transition to reading the hieroglyphics of modern musical notation. That is exactly what this is and I'm so excited to be sharing it with you first!
I like to look at it as literacy vs. mastery type thought process, which is the opposite of how most of us are wired to think about playing music. That is exactly what I created with Piano Wizard Academy.
I believe that learning music has been a battle of pain vs. pleasure… if the excitement outweighs the frustration and discipline, a musician is born. If the obligation and pressures outweigh the fun, you end up with a diligent kid that just gets frustrated. These kids may even begin to dislike music entirely and never even touch an instrument again!
Some say 80% drop out of music lessons in the first two years! What if reading and math had similar failure rates?

The worst part of failed music attempts and musically traumatized kids is the damaged self esteem. Since the system failed them, they believe they do not have the "talent" and in fact worse, some even believe that they are not "good enough." These bad experiences can cause damage much more profound than most parents ever realize. With the Piano Wizard Academy, there is NO NEGATIVE FEEDBACK and we absolutely GUARANTEE your kids will have amazing undeniable success playing real music effortlessly and joyfully.
This isn't just about your child learning to simply play an instrument or another boring game that promises to keep their interest and be educational at the same time. This isn't just another discussion about music theory and curriculum that you should introduce. Here's your chance to unleash endless progression in your kids through a unique opportunity where your kid will excel in dimensions you never expected!