Creating your own piano lessons in Piano Wizard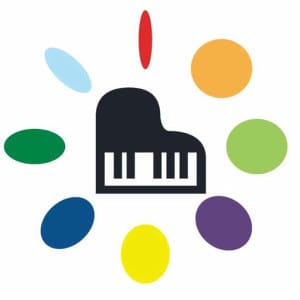 One of the great features of Piano Wizard is the ability to add an unlimited number of new songs to play and learn.  They magically become new piano lessons. Perhaps you are a piano teacher and wish to create a new song in the game for your students.  This a great tool for teachers to increase the program's flexibility and inject their own teaching style and concepts into their lessons.  Or a musician mom or dad that wants to teach their kids new songs the Piano Wizard way.
What's really amazing is that once you do do, that song automatically becomes a new lesson, turns into a game, and empowers your students to learn faster - and have more fun doing so.
You don't have to be a music teacher to do this.  In fact, with Piano Wizard Academy, anyone can become the teacher.  Simply follow the system with your child and provide guidance and support.  If your knowledgeable at the art of creating MIDI files, you too can add your own creations to the game.
Our software uses standard MIDI files. You can download tons from the web, both free and paid for, and many from our own WizardTunes.com, professional MIDI sites like CYBERMIDI.com,  or even create your own.
There are many ways to accomplish this, and we're not going to get too technical here, but try to lead you in the right direction.
The concept is simple:
Create your own MIDI file. You will need a MIDI sequencing program in order to do this. There are quite a few professional software programs that will do this, and there are also a few free ones available. Just use google to search for the program of your choice.
If you have sheet music, you can use a program such as SmartScore. Simply take your sheet music and scan it. Make any necessary adjustments and then export it to a MIDI file.
After you've chosen from either of the above methods, take your MIDI file and load it in the game. (see our support section for instructions on how to add songs to Piano Wizard)
You can be done with it here, or you can add the fingerings. See our video tutorial on fingering.
Happy learning!