Piano Wizard Academy Virtual Campus User Guide
The Campus is a fully featured social network for those looking to learn to play piano - or any other instrument for that matter - or simply looking to improve their skills or even network with others as musicians or teachers. We'll also discover all aspects of music education such as music theory, history, adaptive learning, and many other topics.
We are NOT actually a college - we use a "mock" college theme with well known terms used on campuses just for fun. And in keeping with the them of learning music by playing a game - Piano Wizard - we have GAMIFIED the Campus. See the story line below.
By now, everyone knows what a "social network" is.  Here you can connect with others, make friends (ClassMates), network connections, learn, collaborate, explore, assist others, and most of all, have fun. After all, fun is the key ingredient in the learning method incorporated into our Piano Wizard product - so why not take that to the next level?
If you require support, try our forum, or submit a ticket at our HELPDESK.
This guide is a primer at how to get the most out of your Virtual Campus experience. With that said, let's get started.
---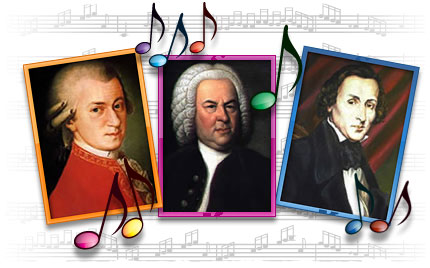 THE STORY LINE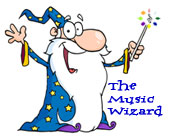 Welcome Undergrad! You are just stepping foot into your new College University -the Piano Wizard Academy Virtual Campus - located in the musical land of Musetania - and have decided to major in "music." After all, you're lifelong dream has been to become a Piano Wizard. Once you graduate, you'll be able to realize that dream.
You have yet to make friends so you're feeling lonely, home-sick, and filled with anxiety, but also excited about the journey ahead.
As you enter the Campus, you are a Freshman. Your goal is to work your way up to Senior, then earn honors (i.e. magma cum laude) and finally become Professor. You are now a Piano Wizard!
You accomplish this by participating in the FORUM, starting and replying to topics. The more you contribute, the closer you'll get to the top levels.
It is wise to seek the advise of the Music Wizard - @Chris and his sidekick @Vincent . They are also the "DEANS" of the Campus. (Yes, we have 2 Deans, deal with it 🙂 It's a good idea to make friends with them (ala Classmates feature). Though the Deans are not technically classmates, the verbiage shall suffice. Feel free to rely on the Deans for guidance and support. Who knows, you might become the teacher's pet and move to the head of the class and make the Dean's list 🙂
It's tough be away from home and on your own at a new University. But it will get easier. Just start making Friends (CLASSMATES). You "connect" with Classmates by viewing their profile and sending out a Classmate request. Once your Classmates, you can "FOLLOW" them so you won't have to be alone anymore. (But don't settle for being a follower - be a LEADER - you want people to follow YOU!)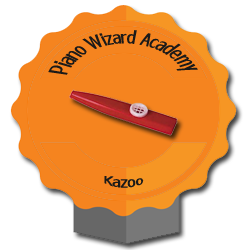 During your stay, you can earn "Campus Points" by activity, such as posting on your desk, making friends, etc.  As you accumulate Campus Points, you attain PINS (which are the musical instruments). For more detailed information, go here.
(If you've created an account you've already earned your Kazoo Gold Pin!)
We wish you the best of success during your stay at the Virtual Campus!
The Deans.
REGISTRAR
Signing up is free and so is most of the content here. Simply use either the sign up form or connect with one of your social networks (Facebook, Twitter, etc).
ACCOUNT
Once you've signed up, a password will be mailed to you. (if you don't receive it in a reasonable amount of time, you may have it resent on the login screen). You may then access the Campus and you can manage your account here.  But the first thing you need to do is set up your profile. (see below).
PROFILE
Consider your profile page as your "Dorm room".  Other will see this page as you see it when they click on your username, so you'll want to customize it to make it look nice and pretty.  For example, you can set a profile header, avatar, social media pages, and add other information.  In your edit profile page you can set that all up, along with your community settings and preferences. You can also upload your own Avatar (profile photo). If you have an account at www.gravatar.com with the email you used, that should follow you here.
Important:  By default, profile information is set to PRIVATE.  You can adjust your community settings in your privacy preferences. If you want to be visible to others and make connections and grow your classmate group, then you can go public, or allow certain user membership levels to see your profile, or set it to public. (note, only Members can view your profile, should you allow them to). If everything is set to private, no one can see your posts...and you'll not be able to see other people's posts if they're all set to private.
On your profile page you can also post to your activity stream...but you won't see posts from others.  In order see those you'll want to go to your desk.
DESK
On your desk you can view your activity stream (news feed), make comments, add photos, etc. Your desk will be pretty sparse until you start making comments and posts on the site. Even then, no one will see them unless you start connecting with Classmates. When you add friends (Classmates) their activity will appear on your desk too, and vice versa, just like in other well known social networks. Watch out, if make too many friends your desk can get cluttered 🙂 --- (just kidding).
Note: By default you'll automatically be connected with the Deans: @Creativologist and @Chris as classmates so you'll get a head start on your activity stream. Yes, our mock college has two deans 😥
Note that the campus supports the popular tag @username when posting content on the site. If you've been mentioned, you will get an alert, and you can mention others.
You'll find some other familiar activities there, such as liking or even disliking a post, commenting, posting photos, videos, etc.
ALERTS
There is an Alerts  box on right. Whenever there is new activity such as new mail, friend requests, accepted requests, etc, the number of new alerts will appear next to the word alerts. If you hover your mouse over Alerts you can see and click on your recent activity.
MESSAGES
You can send and receive messages (in-mail) to your friends (remember, we call them "CLASSMATES"). You can even send messages to yourself if you're so inclined (perhaps to send you a reminder).
GROUPS
This is where the fun starts. Groups - actually short for "Interest Groups" - are places to chat with people that share your own interests. As a new member, you are automatically placed into the Undergrads group. Most groups are open to all and you simply need to join the group. Other groups may require approval first, and some are private (hidden). Want to join our Fraternity or Sorority? Join Gamma Rhama Lhama or Eta Apple Pi today. We promise no initiation rituals.
FORUM
The forum is a place to discuss "topics" that you enjoy, would like to learn more, or can share your own expertise. You'll also find some tips and tricks, and other content created by our site admin. Each user is a assigned a rank based on the number of posts he/she makes. Everyone starts their Campus journey as a Student. Your initial entry rank is "Freshman" all the way to "Professor". based on the number of forum posts you make.

Rank
Minumum Post
Required
Freshman
0 - everyone starts here
Sophmore
10
Junior
25
Senior
50
Salutatorian
75
Valedictorian
100
Cum Laude
125
Magna Cum Laude
150
Summa Cum Laude
175
Professor
200
Dean
Reserved for Administrators
GALLERY
The gallery is the place where your photo albums will appear. You create these at your desk or profile page under "My Gallery".
BONUSES
This section is only available to Piano Wizard Academy customers (Gold members). Gold membership is free with your purchase of our Piano Wizard Academy music learning system.
REWARDS
This section is only visible to our KickStarter backers.  If you are a backer and don't see it, you are either not logged in or your account has not been upgraded.  Contact us for instructions.
--------------------------------------
Remember, if you have any questions or need support, just submit a ticket to us.
That about covers it. If you think we've left anything out, let us know. Enjoy your stay at the Campus and we know that before long, you'll be graduating with honors!