Follow Us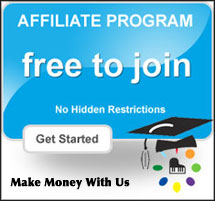 What They're Saying
The genius of Piano Wizard is that it leverages video game technology for the purpose of teaching music.
"Learn the piano without falling asleep."
Painlessly teaches anyone to play the piano. It gives every player instant success and joy, because they will immediately be able to play their favorite songs!
"Piano Wizard – Best Gadgets & Gizmos on The Planet 2007"
"WE love it.  I just wasn't confident enough in my ability to teach it to the kids. But once we really watched the videos, read the info in the book, and became familiar with the software, I got really excited about it!  My husband loves it too and is doing very well. Apparently his parents skipped music lessons unfortunately."
Piano Wizard, being so intuitive a method, makes it easy to know when to push a key without having to understand spoken (or written) instructions. Thank you for creating such a wonderful product.
Piano Wizard also ventures where no other music games do – with advancing modes of play taking you from a beginner, all the way to fluently reading the musical scores that previously seemed like hieroglyphics.
With a background in training and education plus two children I've long believed in the philosophy "meet them where they are and help them expand from there. " That's exactly what Piano Wizard does.
"An amazing engine that lets virtually anyone take virtually any piece of music and play it."
Shannon Drake
The Escapist
"…getting smarter note by note!"
"Your research on the positive effects of music are astounding and your progress with Piano Wizard is proof positive of your good work."
When I was playing at CEO Space I could hardly keep from crying because I know how this is going to bring my girls and I together and teach them the joy and uplifting power that creating music has on their soul.