Follow Us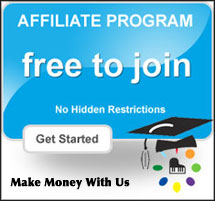 What They're Saying
"How good is it? Our testers could play the songs they had learned on Piano Wizard on a real piano later that same day – without having to be nagged to do so!"
Piano Wizard Academy is an effective course that produces measurable results.
"Music education apps are more productive in this department, but usually fall flat in enjoyment and substance. Piano Wizard could single-handedly change that, pairing engaging mechanics with increasingly challenging game-play."
"…an easier way to get your child from Chopsticks to Chopin.  It was nice to find a computer video game that actually teaches something significant."
A viable alternative to private music lessons.
"I just want to personally thank the people who created this awesome way to teach kids to play the piano, I wish I knew about this when i was younger, I'm 18 now …. Piano Wizard will make a huge difference!"
"I have the product and personally witnessed children with no previous musical training sit down and begin playing songs in minutes. For anyone who would love to learn how to play piano or has a child or grandchild that you would love to give a precious gift to, you owe it to yourselves to take a look at Piano Wizard."
"The stuff it teaches is valuable for players of all ages"
"Piano Wizard is a successful adaption of the gaming genre to serious music lessons."
"…getting smarter note by note!"
"The real selling point of this program is its ability to teach children.  Simply put, our staff has concluded that this is the best online piano lesson program for children."
"Piano Wizard Academy is one of the best piano learning courses available for it is comprehensive, interesting, and very simple for beginners."
Toponlinelessonreviews.com