Follow Us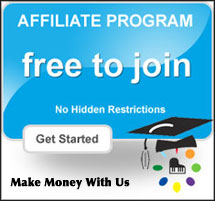 What They're Saying
"…an easier way to get your child from Chopsticks to Chopin.  It was nice to find a computer video game that actually teaches something significant."
"A great tool to keep kids busy learning and having fun at the same time"
With a background in training and education plus two children I've long believed in the philosophy "meet them where they are and help them expand from there. " That's exactly what Piano Wizard does.
"…seldom do we find a product that is as exciting as Piano Wizard Academy! As an editor, educator and musician, if we had medals to award along with our Editor's Choice Award, I would certainly present Piano Wizard with the Gold Medal."
When I was playing at CEO Space I could hardly keep from crying because I know how this is going to bring my girls and I together and teach them the joy and uplifting power that creating music has on their soul.
Piano Wizard Academy is an effective course that produces measurable results.
"Piano Wizard – Best Gadgets & Gizmos on The Planet 2007"
"It's the Rosetta stone of music learning!"
"…getting smarter note by note!"
"Since children with Asperger's (or most children under the autism umbrella) are typically visual learners, these kiddos often respond well to learning via a video gaming format. That makes it fun for you too!"
"The stuff it teaches is valuable for players of all ages"
The genius of Piano Wizard is that it leverages video game technology for the purpose of teaching music.