Follow Us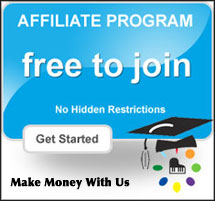 What They're Saying
"Considering that many kids learn to run a computer before they learn to read, this could be the teaching system of the future."
"A stress free, fun experience that consistently proves successful."
My children have been playing Piano Wizard for 10 years now. I have built this into their homeschooling schedule. Megan, now 13 can play 6 instruments. I believe that the early start was crucial.
"Piano Wizard is a revolutionary teaching platform that is changing the way kids learn piano."
Julie Reid, The Worshiper Magazine
Not only do I think Piano Wizard is pretty much the Cat's Pajamas, other people have thanked me because I recommended it for them or their children or grandchildren and they've also gotten great results.
While many computer programs teach music, Piano Wizard turns anything from Bach to Billy Joel into a video game in which you'll be guiding a rocket ship with a color-coated keyboard, while picking out a tune and learning chord progressions.
"I have the product and personally witnessed children with no previous musical training sit down and begin playing songs in minutes. For anyone who would love to learn how to play piano or has a child or grandchild that you would love to give a precious gift to, you owe it to yourselves to take a look at Piano Wizard."
"I was skeptical until the piano wizards enticed me to try and there I was, playing some kind of sonata or other. It was nice to find a computer video game that actually teaches something significant."
Painlessly teaches anyone to play the piano. It gives every player instant success and joy, because they will immediately be able to play their favorite songs!
With a background in training and education plus two children I've long believed in the philosophy "meet them where they are and help them expand from there. " That's exactly what Piano Wizard does.
"Piano Wizard – Best Gadgets & Gizmos on The Planet 2007"
"Since children with Asperger's (or most children under the autism umbrella) are typically visual learners, these kiddos often respond well to learning via a video gaming format. That makes it fun for you too!"