This is not only funny but shows how truly universal music can be!
Follow Us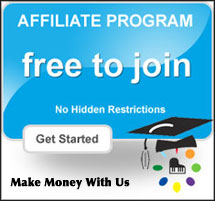 What They're Saying
"Piano Wizard is a successful adaption of the gaming genre to serious music lessons."
Piano Wizard Academy is an effective course that produces measurable results.
"Considering that many kids learn to run a computer before they learn to read, this could be the teaching system of the future."
"Piano Wizard eliminates the competition."
A viable alternative to private music lessons.
"Piano Wizard, how do I love thee?  Let me count the ways."
Professional-Mothering.com
"Learn the piano without falling asleep."
Painlessly teaches anyone to play the piano. It gives every player instant success and joy, because they will immediately be able to play their favorite songs!
With a background in training and education plus two children I've long believed in the philosophy "meet them where they are and help them expand from there. " That's exactly what Piano Wizard does.
"An amazing engine that lets virtually anyone take virtually any piece of music and play it."
Shannon Drake
The Escapist
"A stress free, fun experience that consistently proves successful."
"It's the Rosetta stone of music learning!"