This is not only funny but shows how truly universal music can be!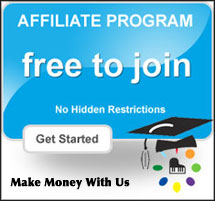 What They're Saying
"Your research on the positive effects of music are astounding and your progress with Piano Wizard is proof positive of your good work."
"I was skeptical until the piano wizards enticed me to try and there I was, playing some kind of sonata or other. It was nice to find a computer video game that actually teaches something significant."
"I just want to personally thank the people who created this awesome way to teach kids to play the piano, I wish I knew about this when i was younger, I'm 18 now …. Piano Wizard will make a huge difference!"
With a background in training and education plus two children I've long believed in the philosophy "meet them where they are and help them expand from there. " That's exactly what Piano Wizard does.
"This is a complete package that is worth the investment"
My children have been playing Piano Wizard for 10 years now. I have built this into their homeschooling schedule. Megan, now 13 can play 6 instruments. I believe that the early start was crucial.
"Piano Wizard takes away the drudgery of old-time piano lessons bringing them up-to-date in our every changing, exciting world of musical media."
"Considering that many kids learn to run a computer before they learn to read, this could be the teaching system of the future."
"An amazing engine that lets virtually anyone take virtually any piece of music and play it."
Shannon Drake
The Escapist
"…an easier way to get your child from Chopsticks to Chopin.  It was nice to find a computer video game that actually teaches something significant."
"A great tool to keep kids busy learning and having fun at the same time"
Painlessly teaches anyone to play the piano. It gives every player instant success and joy, because they will immediately be able to play their favorite songs!