Web editor Megan Miller tests a video game that actually makes you smarter.
Follow Us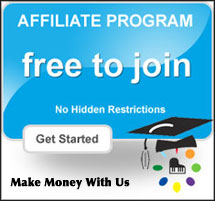 What They're Saying
"I have the product and personally witnessed children with no previous musical training sit down and begin playing songs in minutes. For anyone who would love to learn how to play piano or has a child or grandchild that you would love to give a precious gift to, you owe it to yourselves to take a look at Piano Wizard."
"With Piano Wizard, a child of 3 can begin playing melodies in no time."
"The real selling point of this program is its ability to teach children.  Simply put, our staff has concluded that this is the best online piano lesson program for children."
"First and foremost, I feel that learning to play piano needs to be an enjoyable experience otherwise there's little motivation to continue. Piano Wizard has made it enjoyable for us."
Painlessly teaches anyone to play the piano. It gives every player instant success and joy, because they will immediately be able to play their favorite songs!
"I just want to personally thank the people who created this awesome way to teach kids to play the piano, I wish I knew about this when i was younger, I'm 18 now …. Piano Wizard will make a huge difference!"
"This is a complete package that is worth the investment"
"Piano Wizard – Best Gadgets & Gizmos on The Planet 2007"
"Piano Wizard is a revolutionary teaching platform that is changing the way kids learn piano."
Julie Reid, The Worshiper Magazine
"Your research on the positive effects of music are astounding and your progress with Piano Wizard is proof positive of your good work."
"…getting smarter note by note!"
"An amazing engine that lets virtually anyone take virtually any piece of music and play it."
Shannon Drake
The Escapist