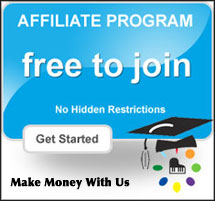 What They're Saying
"The stuff it teaches is valuable for players of all ages"
Piano Wizard Academy is an effective course that produces measurable results.
"I just want to personally thank the people who created this awesome way to teach kids to play the piano, I wish I knew about this when i was younger, I'm 18 now …. Piano Wizard will make a huge difference!"
"First and foremost, I feel that learning to play piano needs to be an enjoyable experience otherwise there's little motivation to continue. Piano Wizard has made it enjoyable for us."
"With Piano Wizard, a child of 3 can begin playing melodies in no time."
"Music education apps are more productive in this department, but usually fall flat in enjoyment and substance. Piano Wizard could single-handedly change that, pairing engaging mechanics with increasingly challenging game-play."
Not only do I think Piano Wizard is pretty much the Cat's Pajamas, other people have thanked me because I recommended it for them or their children or grandchildren and they've also gotten great results.
The genius of Piano Wizard is that it leverages video game technology for the purpose of teaching music.
"…an easier way to get your child from Chopsticks to Chopin.  It was nice to find a computer video game that actually teaches something significant."
"…seldom do we find a product that is as exciting as Piano Wizard Academy! As an editor, educator and musician, if we had medals to award along with our Editor's Choice Award, I would certainly present Piano Wizard with the Gold Medal."
"Piano Wizard – Best Gadgets & Gizmos on The Planet 2007"
Piano Wizard, being so intuitive a method, makes it easy to know when to push a key without having to understand spoken (or written) instructions. Thank you for creating such a wonderful product.