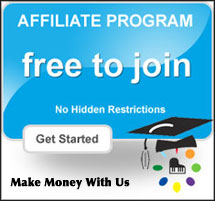 What They're Saying
"With Piano Wizard, a child of 3 can begin playing melodies in no time."
The genius of Piano Wizard is that it leverages video game technology for the purpose of teaching music.
"…getting smarter note by note!"
While many computer programs teach music, Piano Wizard turns anything from Bach to Billy Joel into a video game in which you'll be guiding a rocket ship with a color-coated keyboard, while picking out a tune and learning chord progressions.
"Piano Wizard, how do I love thee?  Let me count the ways."
Professional-Mothering.com
"Learn the piano without falling asleep."
"Piano Wizard eliminates the competition."
Piano Wizard Academy is an effective course that produces measurable results.
"The phenomenal Piano Wizard bridges the gap between music, notes, and colors…"
"I have the product and personally witnessed children with no previous musical training sit down and begin playing songs in minutes. For anyone who would love to learn how to play piano or has a child or grandchild that you would love to give a precious gift to, you owe it to yourselves to take a look at Piano Wizard."
"…an easier way to get your child from Chopsticks to Chopin.  It was nice to find a computer video game that actually teaches something significant."
"Piano Wizard is a revolutionary teaching platform that is changing the way kids learn piano."
Julie Reid, The Worshiper Magazine