Follow Us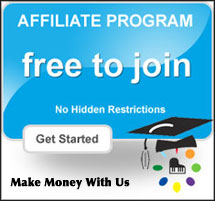 What They're Saying
"Piano Wizard, how do I love thee?  Let me count the ways."
Professional-Mothering.com
"It's the Rosetta stone of music learning!"
"How good is it? Our testers could play the songs they had learned on Piano Wizard on a real piano later that same day – without having to be nagged to do so!"
"An interesting way to learn the song notes, and it works."
"Since children with Asperger's (or most children under the autism umbrella) are typically visual learners, these kiddos often respond well to learning via a video gaming format. That makes it fun for you too!"
"Music education apps are more productive in this department, but usually fall flat in enjoyment and substance. Piano Wizard could single-handedly change that, pairing engaging mechanics with increasingly challenging game-play."
"Considering that many kids learn to run a computer before they learn to read, this could be the teaching system of the future."
When I was playing at CEO Space I could hardly keep from crying because I know how this is going to bring my girls and I together and teach them the joy and uplifting power that creating music has on their soul.
My children have been playing Piano Wizard for 10 years now. I have built this into their homeschooling schedule. Megan, now 13 can play 6 instruments. I believe that the early start was crucial.
"I just want to personally thank the people who created this awesome way to teach kids to play the piano, I wish I knew about this when i was younger, I'm 18 now …. Piano Wizard will make a huge difference!"
Piano Wizard also ventures where no other music games do – with advancing modes of play taking you from a beginner, all the way to fluently reading the musical scores that previously seemed like hieroglyphics.
The genius of Piano Wizard is that it leverages video game technology for the purpose of teaching music.