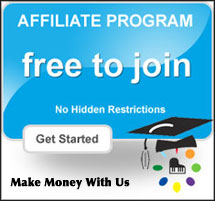 What They're Saying
"A stress free, fun experience that consistently proves successful."
Piano Wizard, being so intuitive a method, makes it easy to know when to push a key without having to understand spoken (or written) instructions. Thank you for creating such a wonderful product.
"Piano Wizard is a revolutionary teaching platform that is changing the way kids learn piano."
Julie Reid, The Worshiper Magazine
"Your research on the positive effects of music are astounding and your progress with Piano Wizard is proof positive of your good work."
Piano Wizard Academy is an effective course that produces measurable results.
"I was skeptical until the piano wizards enticed me to try and there I was, playing some kind of sonata or other. It was nice to find a computer video game that actually teaches something significant."
"A great tool to keep kids busy learning and having fun at the same time"
"With Piano Wizard, a child of 3 can begin playing melodies in no time."
Piano Wizard also ventures where no other music games do – with advancing modes of play taking you from a beginner, all the way to fluently reading the musical scores that previously seemed like hieroglyphics.
"I have the product and personally witnessed children with no previous musical training sit down and begin playing songs in minutes. For anyone who would love to learn how to play piano or has a child or grandchild that you would love to give a precious gift to, you owe it to yourselves to take a look at Piano Wizard."
A viable alternative to private music lessons.
"Music education apps are more productive in this department, but usually fall flat in enjoyment and substance. Piano Wizard could single-handedly change that, pairing engaging mechanics with increasingly challenging game-play."