Follow Us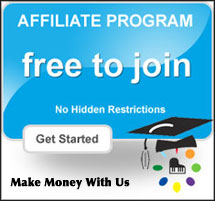 What They're Saying
"Music education apps are more productive in this department, but usually fall flat in enjoyment and substance. Piano Wizard could single-handedly change that, pairing engaging mechanics with increasingly challenging game-play."
"First and foremost, I feel that learning to play piano needs to be an enjoyable experience otherwise there's little motivation to continue. Piano Wizard has made it enjoyable for us."
"Since children with Asperger's (or most children under the autism umbrella) are typically visual learners, these kiddos often respond well to learning via a video gaming format. That makes it fun for you too!"
My children have been playing Piano Wizard for 10 years now. I have built this into their homeschooling schedule. Megan, now 13 can play 6 instruments. I believe that the early start was crucial.
Not only do I think Piano Wizard is pretty much the Cat's Pajamas, other people have thanked me because I recommended it for them or their children or grandchildren and they've also gotten great results.
A viable alternative to private music lessons.
"This is a complete package that is worth the investment"
"Piano Wizard – Best Gadgets & Gizmos on The Planet 2007"
"The real selling point of this program is its ability to teach children.  Simply put, our staff has concluded that this is the best online piano lesson program for children."
"An interesting way to learn the song notes, and it works."
"Learn the piano without falling asleep."
"I just want to personally thank the people who created this awesome way to teach kids to play the piano, I wish I knew about this when i was younger, I'm 18 now …. Piano Wizard will make a huge difference!"