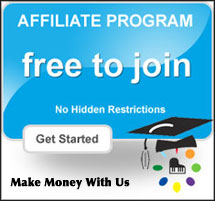 What They're Saying
"Piano Wizard – Best Gadgets & Gizmos on The Planet 2007"
"An amazing engine that lets virtually anyone take virtually any piece of music and play it."
Shannon Drake
The Escapist
"Since children with Asperger's (or most children under the autism umbrella) are typically visual learners, these kiddos often respond well to learning via a video gaming format. That makes it fun for you too!"
"Piano Wizard eliminates the competition."
The genius of Piano Wizard is that it leverages video game technology for the purpose of teaching music.
"…getting smarter note by note!"
Piano Wizard Academy is an effective course that produces measurable results.
"A stress free, fun experience that consistently proves successful."
"It's the Rosetta stone of music learning!"
Piano Wizard, being so intuitive a method, makes it easy to know when to push a key without having to understand spoken (or written) instructions. Thank you for creating such a wonderful product.
"WE love it.  I just wasn't confident enough in my ability to teach it to the kids. But once we really watched the videos, read the info in the book, and became familiar with the software, I got really excited about it!  My husband loves it too and is doing very well. Apparently his parents skipped music lessons unfortunately."
Not only do I think Piano Wizard is pretty much the Cat's Pajamas, other people have thanked me because I recommended it for them or their children or grandchildren and they've also gotten great results.