Follow Us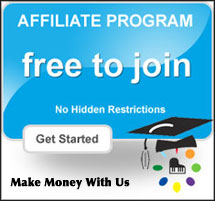 What They're Saying
"I just want to personally thank the people who created this awesome way to teach kids to play the piano, I wish I knew about this when i was younger, I'm 18 now …. Piano Wizard will make a huge difference!"
"An amazing engine that lets virtually anyone take virtually any piece of music and play it."
Shannon Drake
The Escapist
"This is a complete package that is worth the investment"
"I have the product and personally witnessed children with no previous musical training sit down and begin playing songs in minutes. For anyone who would love to learn how to play piano or has a child or grandchild that you would love to give a precious gift to, you owe it to yourselves to take a look at Piano Wizard."
"Piano Wizard eliminates the competition."
"Considering that many kids learn to run a computer before they learn to read, this could be the teaching system of the future."
"It's the Rosetta stone of music learning!"
"Piano Wizard – Best Gadgets & Gizmos on The Planet 2007"
My children have been playing Piano Wizard for 10 years now. I have built this into their homeschooling schedule. Megan, now 13 can play 6 instruments. I believe that the early start was crucial.
The genius of Piano Wizard is that it leverages video game technology for the purpose of teaching music.
"An interesting way to learn the song notes, and it works."
When I was playing at CEO Space I could hardly keep from crying because I know how this is going to bring my girls and I together and teach them the joy and uplifting power that creating music has on their soul.