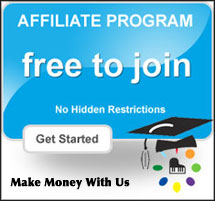 What They're Saying
"Piano Wizard – Best Gadgets & Gizmos on The Planet 2007"
"I have the product and personally witnessed children with no previous musical training sit down and begin playing songs in minutes. For anyone who would love to learn how to play piano or has a child or grandchild that you would love to give a precious gift to, you owe it to yourselves to take a look at Piano Wizard."
Piano Wizard Academy is an effective course that produces measurable results.
Not only do I think Piano Wizard is pretty much the Cat's Pajamas, other people have thanked me because I recommended it for them or their children or grandchildren and they've also gotten great results.
"I just want to personally thank the people who created this awesome way to teach kids to play the piano, I wish I knew about this when i was younger, I'm 18 now …. Piano Wizard will make a huge difference!"
"First and foremost, I feel that learning to play piano needs to be an enjoyable experience otherwise there's little motivation to continue. Piano Wizard has made it enjoyable for us."
"Piano Wizard Academy is one of the best piano learning courses available for it is comprehensive, interesting, and very simple for beginners."
Toponlinelessonreviews.com
"Your research on the positive effects of music are astounding and your progress with Piano Wizard is proof positive of your good work."
With a background in training and education plus two children I've long believed in the philosophy "meet them where they are and help them expand from there. " That's exactly what Piano Wizard does.
"Piano Wizard eliminates the competition."
While many computer programs teach music, Piano Wizard turns anything from Bach to Billy Joel into a video game in which you'll be guiding a rocket ship with a color-coated keyboard, while picking out a tune and learning chord progressions.
"Piano Wizard is a successful adaption of the gaming genre to serious music lessons."