Roger H. Brown, President of Berklee College of Music, gives a passionate defense of music.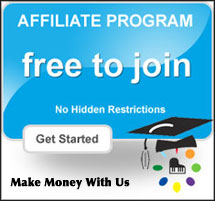 What They're Saying
"…seldom do we find a product that is as exciting as Piano Wizard Academy! As an editor, educator and musician, if we had medals to award along with our Editor's Choice Award, I would certainly present Piano Wizard with the Gold Medal."
Piano Wizard also ventures where no other music games do – with advancing modes of play taking you from a beginner, all the way to fluently reading the musical scores that previously seemed like hieroglyphics.
"Your research on the positive effects of music are astounding and your progress with Piano Wizard is proof positive of your good work."
"Piano Wizard is a revolutionary teaching platform that is changing the way kids learn piano."
Julie Reid, The Worshiper Magazine
"First and foremost, I feel that learning to play piano needs to be an enjoyable experience otherwise there's little motivation to continue. Piano Wizard has made it enjoyable for us."
"Since children with Asperger's (or most children under the autism umbrella) are typically visual learners, these kiddos often respond well to learning via a video gaming format. That makes it fun for you too!"
"A stress free, fun experience that consistently proves successful."
"Piano Wizard, how do I love thee?  Let me count the ways."
Professional-Mothering.com
The genius of Piano Wizard is that it leverages video game technology for the purpose of teaching music.
"Learn the piano without falling asleep."
While many computer programs teach music, Piano Wizard turns anything from Bach to Billy Joel into a video game in which you'll be guiding a rocket ship with a color-coated keyboard, while picking out a tune and learning chord progressions.
"Piano Wizard is a successful adaption of the gaming genre to serious music lessons."