Chris Salter, founder of Music Wizard discusses his roots and his vision of the Music Wizard approach to learning
Follow Us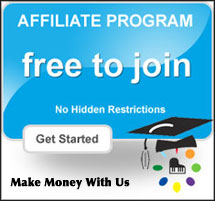 What They're Saying
Piano Wizard Academy is an effective course that produces measurable results.
With a background in training and education plus two children I've long believed in the philosophy "meet them where they are and help them expand from there. " That's exactly what Piano Wizard does.
"I have the product and personally witnessed children with no previous musical training sit down and begin playing songs in minutes. For anyone who would love to learn how to play piano or has a child or grandchild that you would love to give a precious gift to, you owe it to yourselves to take a look at Piano Wizard."
The genius of Piano Wizard is that it leverages video game technology for the purpose of teaching music.
"WE love it.  I just wasn't confident enough in my ability to teach it to the kids. But once we really watched the videos, read the info in the book, and became familiar with the software, I got really excited about it!  My husband loves it too and is doing very well. Apparently his parents skipped music lessons unfortunately."
"Piano Wizard takes away the drudgery of old-time piano lessons bringing them up-to-date in our every changing, exciting world of musical media."
"Piano Wizard is a revolutionary teaching platform that is changing the way kids learn piano."
Julie Reid, The Worshiper Magazine
"Your research on the positive effects of music are astounding and your progress with Piano Wizard is proof positive of your good work."
"Piano Wizard eliminates the competition."
"First and foremost, I feel that learning to play piano needs to be an enjoyable experience otherwise there's little motivation to continue. Piano Wizard has made it enjoyable for us."
"Since children with Asperger's (or most children under the autism umbrella) are typically visual learners, these kiddos often respond well to learning via a video gaming format. That makes it fun for you too!"
"An amazing engine that lets virtually anyone take virtually any piece of music and play it."
Shannon Drake
The Escapist