Chris Salter, founder of Music Wizard discusses his roots and his vision of the Music Wizard approach to learning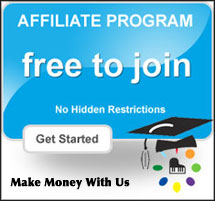 What They're Saying
"With Piano Wizard, a child of 3 can begin playing melodies in no time."
"How good is it? Our testers could play the songs they had learned on Piano Wizard on a real piano later that same day – without having to be nagged to do so!"
Piano Wizard Academy is an effective course that produces measurable results.
"The phenomenal Piano Wizard bridges the gap between music, notes, and colors…"
"This is a complete package that is worth the investment"
"Piano Wizard takes away the drudgery of old-time piano lessons bringing them up-to-date in our every changing, exciting world of musical media."
A viable alternative to private music lessons.
While many computer programs teach music, Piano Wizard turns anything from Bach to Billy Joel into a video game in which you'll be guiding a rocket ship with a color-coated keyboard, while picking out a tune and learning chord progressions.
"Music education apps are more productive in this department, but usually fall flat in enjoyment and substance. Piano Wizard could single-handedly change that, pairing engaging mechanics with increasingly challenging game-play."
Piano Wizard also ventures where no other music games do – with advancing modes of play taking you from a beginner, all the way to fluently reading the musical scores that previously seemed like hieroglyphics.
Not only do I think Piano Wizard is pretty much the Cat's Pajamas, other people have thanked me because I recommended it for them or their children or grandchildren and they've also gotten great results.
"The real selling point of this program is its ability to teach children.  Simply put, our staff has concluded that this is the best online piano lesson program for children."