Follow Us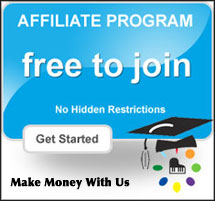 What They're Saying
"Piano Wizard Academy is one of the best piano learning courses available for it is comprehensive, interesting, and very simple for beginners."
Toponlinelessonreviews.com
Piano Wizard also ventures where no other music games do – with advancing modes of play taking you from a beginner, all the way to fluently reading the musical scores that previously seemed like hieroglyphics.
"…seldom do we find a product that is as exciting as Piano Wizard Academy! As an editor, educator and musician, if we had medals to award along with our Editor's Choice Award, I would certainly present Piano Wizard with the Gold Medal."
"Learn the piano without falling asleep."
My children have been playing Piano Wizard for 10 years now. I have built this into their homeschooling schedule. Megan, now 13 can play 6 instruments. I believe that the early start was crucial.
"How good is it? Our testers could play the songs they had learned on Piano Wizard on a real piano later that same day – without having to be nagged to do so!"
"Music education apps are more productive in this department, but usually fall flat in enjoyment and substance. Piano Wizard could single-handedly change that, pairing engaging mechanics with increasingly challenging game-play."
Piano Wizard Academy is an effective course that produces measurable results.
"Piano Wizard is a revolutionary teaching platform that is changing the way kids learn piano."
Julie Reid, The Worshiper Magazine
A viable alternative to private music lessons.
When I was playing at CEO Space I could hardly keep from crying because I know how this is going to bring my girls and I together and teach them the joy and uplifting power that creating music has on their soul.
The genius of Piano Wizard is that it leverages video game technology for the purpose of teaching music.