Looking For Beginner Piano Lessons For Kids?
Piano Wizard is a great choice for anyone 3 years and older.
---
Considering that piano lesson attrition rate can be as high as 80%, the first 2 years are critical to the student's chance of success.
Buy Now
Learn More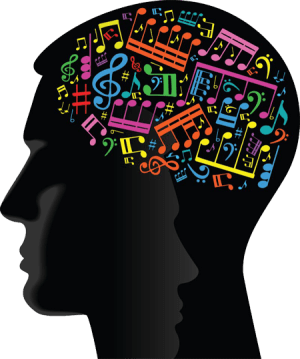 Musical Training Causes Brain Plasticity
Music is a model of plasticity because of the multiple systems and the unique effects. Music training has wide ranging effects in many capacities related to perception, performance, and language with increases in brain efficiency and fewer neuronal units needed to encode information."   Dr. John Leif – Searching For The Mind
Plasticity in children
"Training affects brain structures more strongly as a child. When the training begins before age seven, neural systems are created that last a lifetime. Random samples show structural changes in auditory and motor regions in 15 months of training in children. "
"My 4 year old daughter has had this song less than a week. She originally learned to play it with the Piano Wizard software, but now she can take it to the piano and play from her book. Piano Wizard works like training wheels with the goal to get you away from the computer. My daughter is so proud of herself for being able to cross her hands over. :)"
"Learn the piano without falling asleep."
When I was playing at CEO Space I could hardly keep from crying because I know how this is going to bring my girls and I together and teach them the joy and uplifting power that creating music has on their soul.
"I just want to personally thank the people who created this awesome way to teach kids to play the piano, I wish I knew about this when i was younger, I'm 18 now …. Piano Wizard will make a huge difference!"
Piano Wizard also ventures where no other music games do – with advancing modes of play taking you from a beginner, all the way to fluently reading the musical scores that previously seemed like hieroglyphics.
"A stress free, fun experience that consistently proves successful."
"…an easier way to get your child from Chopsticks to Chopin.  It was nice to find a computer video game that actually teaches something significant."
"Piano Wizard is a successful adaption of the gaming genre to serious music lessons."
Painlessly teaches anyone to play the piano. It gives every player instant success and joy, because they will immediately be able to play their favorite songs!
"I was skeptical until the piano wizards enticed me to try and there I was, playing some kind of sonata or other. It was nice to find a computer video game that actually teaches something significant."
"This is a complete package that is worth the investment"
Not only do I think Piano Wizard is pretty much the Cat's Pajamas, other people have thanked me because I recommended it for them or their children or grandchildren and they've also gotten great results.
"Music education apps are more productive in this department, but usually fall flat in enjoyment and substance. Piano Wizard could single-handedly change that, pairing engaging mechanics with increasingly challenging game-play."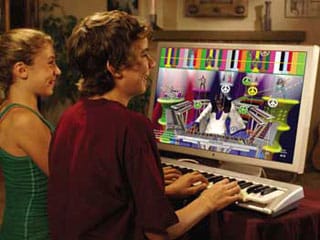 What once was a difficult chore is now a fun, entertaining and rewarding experience. Our system is so easy to use, both parents, music teachers, and non-music educators can easily teach the method to their own children at home, or in a classroom. For beginners piano, Piano Wizard is a perfect way to start piano lessons for kids. They won't get bogged down with having to first learn notation and music theory. They'll start playing real songs immediately within 5 minutes of starting up the game.
Then, later on, as the student progresses, they may continue their music learning journey with a qualified piano teacher if so desired. What makes Piano Wizard so wonderful is that once they do, the student will be more receptive to the traditional teaching approaches as they already developed a basic understanding of basic music structure – even if they don't even realize it!