Real Music Learning In 5 Simple Steps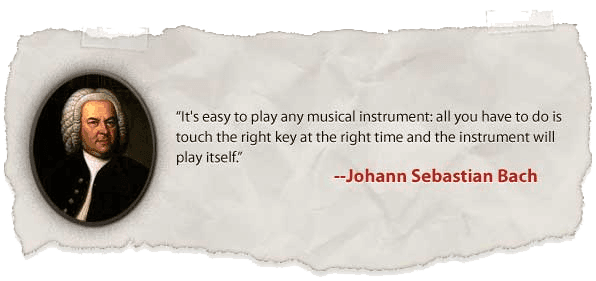 Traditional piano lessons teach musical notation first.
We don't.
The truth is most of us don't want to wade through the hieroglyphics before we get to play. We want to play NOW.
The Piano Wizard Method teaches anyone to easily play the piano all through an amazingly simple computer video game combined with our award winning piano learning software.!
Subconsciously, the system will show you how to learn to read music too.
Watch this 4 year old girl play AND READ music in LESS THAN A WEEK.
"…an easier way to get your child from Chopsticks to Chopin.  It was nice to find a computer video game that actually teaches something significant."

The genius of Piano Wizard is that it leverages video game technology for the purpose of teaching music.

While many computer programs teach music, Piano Wizard turns anything from Bach to Billy Joel into a video game in which you'll be guiding a rocket ship with a color-coated keyboard, while picking out a tune and learning chord progressions.

"A great tool to keep kids busy learning and having fun at the same time"

"First and foremost, I feel that learning to play piano needs to be an enjoyable experience otherwise there's little motivation to continue. Piano Wizard has made it enjoyable for us."

"Learn the piano without falling asleep."

"Piano Wizard, how do I love thee?  Let me count the ways."

Piano Wizard, being so intuitive a method, makes it easy to know when to push a key without having to understand spoken (or written) instructions. Thank you for creating such a wonderful product.

"Considering that many kids learn to run a computer before they learn to read, this could be the teaching system of the future."

Piano Wizard also ventures where no other music games do – with advancing modes of play taking you from a beginner, all the way to fluently reading the musical scores that previously seemed like hieroglyphics.

My children have been playing Piano Wizard for 10 years now. I have built this into their homeschooling schedule. Megan, now 13 can play 6 instruments. I believe that the early start was crucial.

Author

Empower your child with an education for life

"Since children with Asperger's (or most children under the autism umbrella) are typically visual learners, these kiddos often respond well to learning via a video gaming format. That makes it fun for you too!"

Simple Is Genius! Look how easy it is to learn how to play with Piano Wizard.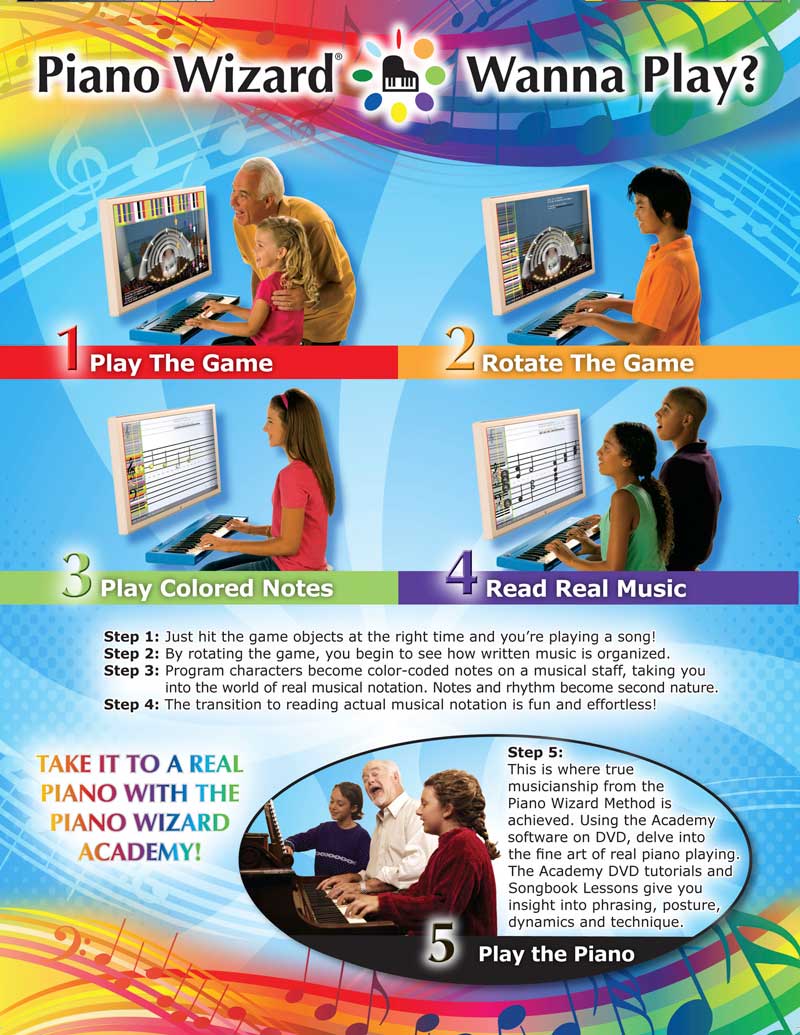 Music before theory
This game based method teaches Tempo, Timing, Fingering, Note Names and Reading of Notation while practicing with either right, left or both hands. Our method advances the student from playing a video game to reading music.
From Bach To Billy Joel, you'll be playing piano in minutes!