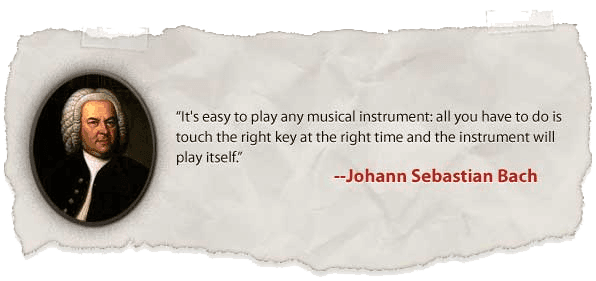 Traditional piano lessons teach musical notation first.
We don't.
The truth is most of us don't want to wade through the hieroglyphics before we get to play. We want to play NOW.
The Piano Wizard Method teaches anyone to easily play the piano all through an amazingly simple computer video game combined with our award winning piano learning software.!
Subconsciously, the system will show you how to learn to read music too.
Watch this 4 year old girl play AND READ music in LESS THAN A WEEK.
"Your research on the positive effects of music are astounding and your progress with Piano Wizard is proof positive of your good work."

Piano Wizard, being so intuitive a method, makes it easy to know when to push a key without having to understand spoken (or written) instructions. Thank you for creating such a wonderful product.

"Learn the piano without falling asleep."

"Piano Wizard – Best Gadgets & Gizmos on The Planet 2007"

"The phenomenal Piano Wizard bridges the gap between music, notes, and colors…"

Piano Wizard also ventures where no other music games do – with advancing modes of play taking you from a beginner, all the way to fluently reading the musical scores that previously seemed like hieroglyphics.

"…getting smarter note by note!"

"Piano Wizard is a successful adaption of the gaming genre to serious music lessons."

"This is a complete package that is worth the investment"

With a background in training and education plus two children I've long believed in the philosophy "meet them where they are and help them expand from there. " That's exactly what Piano Wizard does.

"A stress free, fun experience that consistently proves successful."

"How good is it? Our testers could play the songs they had learned on Piano Wizard on a real piano later that same day – without having to be nagged to do so!"

Simple Is Genius! Look how easy it is to learn how to play with Piano Wizard.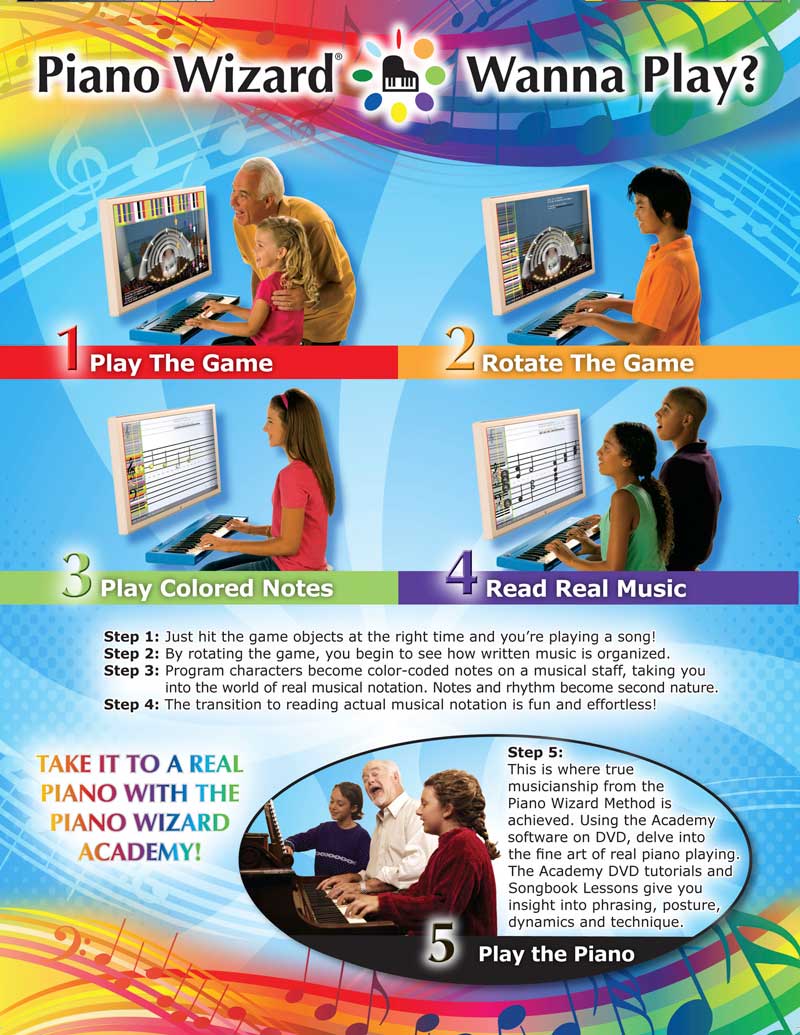 Music before theory
This game based method teaches Tempo, Timing, Fingering, Note Names and Reading of Notation while practicing with either right, left or both hands. Our method advances the student from playing a video game to reading music.
From Bach To Billy Joel, you'll be playing piano in minutes!