Real Music Learning In 5 Simple Steps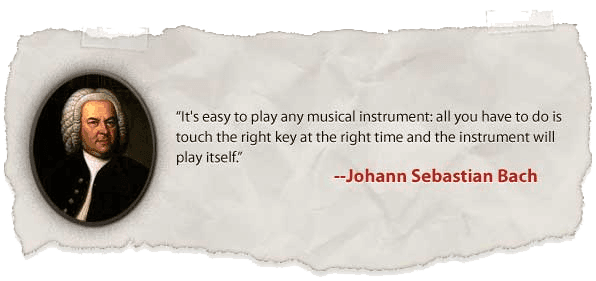 Traditional piano lessons teach musical notation first.
We don't.
The truth is most of us don't want to wade through the hieroglyphics before we get to play. We want to play NOW.
The Piano Wizard Method teaches anyone to easily play the piano all through an amazingly simple computer video game combined with our award winning piano learning software.!
Subconsciously, the system will show you how to learn to read music too.
Watch this 4 year old girl play AND READ music in LESS THAN A WEEK.
"The real selling point of this program is its ability to teach children.  Simply put, our staff has concluded that this is the best online piano lesson program for children."

"A stress free, fun experience that consistently proves successful."

"Piano Wizard – Best Gadgets & Gizmos on The Planet 2007"

"Piano Wizard Academy is one of the best piano learning courses available for it is comprehensive, interesting, and very simple for beginners."

"How good is it? Our testers could play the songs they had learned on Piano Wizard on a real piano later that same day – without having to be nagged to do so!"

Painlessly teaches anyone to play the piano. It gives every player instant success and joy, because they will immediately be able to play their favorite songs!

"WE love it.  I just wasn't confident enough in my ability to teach it to the kids. But once we really watched the videos, read the info in the book, and became familiar with the software, I got really excited about it!  My husband loves it too and is doing very well. Apparently his parents skipped music lessons unfortunately."

When I was playing at CEO Space I could hardly keep from crying because I know how this is going to bring my girls and I together and teach them the joy and uplifting power that creating music has on their soul.

"A great tool to keep kids busy learning and having fun at the same time"

"Music education apps are more productive in this department, but usually fall flat in enjoyment and substance. Piano Wizard could single-handedly change that, pairing engaging mechanics with increasingly challenging game-play."

"The stuff it teaches is valuable for players of all ages"

"With Piano Wizard, a child of 3 can begin playing melodies in no time."

Simple Is Genius! Look how easy it is to learn how to play with Piano Wizard.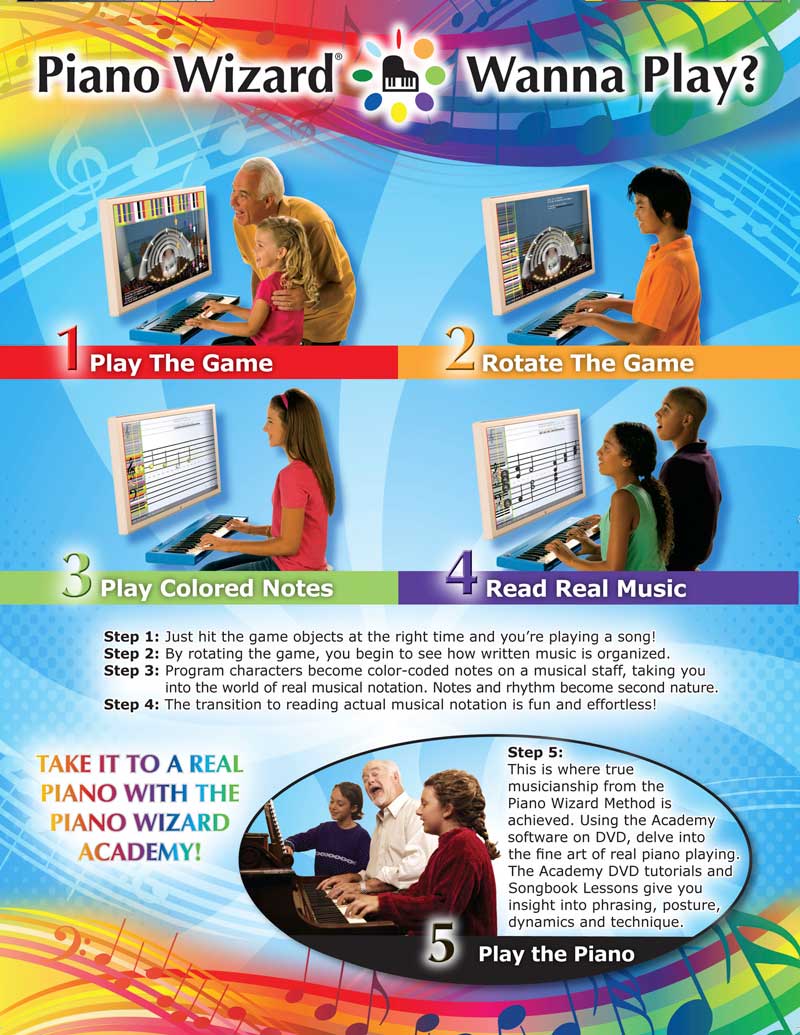 Music before theory
This game based method teaches Tempo, Timing, Fingering, Note Names and Reading of Notation while practicing with either right, left or both hands. Our method advances the student from playing a video game to reading music.
From Bach To Billy Joel, you'll be playing piano in minutes!