We have succeeded in harnessing the "

addictive

" power of video games to create piano lessons that work!  One time purchase – no recurring monthly fees. And if qualified, you won't spend a dime today.
When you're ready to learn how to play piano, we invite you to just think "inside" the box!

Piano Wizard Next Gen software, compatible with Windows PC or Mac
$99 value
Easy Mode -100 Song Curriculum (especially designed for the game-like system). Comparable to 2 years of piano lessons
$199 value
Advanced Mode -100 More Songs (over 200 songs included total, PLUS the ability to import and learn thousands more of your favorite songs)
$99 value
50 Video lessons on 10 DVD
$1000 value
Lesson books with sheet music for 50 songs
$130 value
A professional MIDI Keyboard
$139.95 value
Color-coded, washable & removable stickers for your piano keyboard
$5
value
A USB Cable
$5 (& up) value
Academy Quick-Start DVD
$9.95 value
Star Stickers Reward System (to track your child's progress)
$5 value
Free GOLD Membership at the Piano Wizard Virtual Campus
Unlimited value
Unlimited free and responsive tech support
Unlimited
value
Time saved having to nag the kids to study their lesson?
Priceless
Total Value :

$1,790



You supply the computer – PC, Mac, Desktop or Laptop. We supply the rest. The Piano Wizard Academy Family Pack includes everything a family needs to learn to play 50 songs on a real piano. The package covers all the elements of basic musicianship. If you have your own digital keyboard, you can order package without one.
We found the brightest piano teaching team in the country, and captured them on video, teaching the first 50 songs in the game. Don and Delayna Beattie use an inspirational and entertaining teaching style, including songs, improvisation, singing, and dancing. They're just plain fun to watch.
Don and Delayna use an easy-to-follow commentary as they introduce the essentials of basic music theory (such as phrasing, fingering, scales, harmony, and technique). Their tutorials empower a close relationship between mentor and student (or parent and child), and are designed to ignite the musical potential in every student.
We've known kids to step through the 4 levels in the game, take the sheet music to a real piano, and play the same song in about a half-hour. In combination with the video tutorials, families now have everything they need to transition seamlessly from the game to playing on a real piano.
Piano Wizard grows with YOU – It Contains 200 songs, but is infinitely expandable with the ability to add more MIDI files or songs from WizardTunes.com. Learn songs that you want to play!
Already play Piano? Use or create your own MIDI files and they'll render then in the game. Use "phrase looping" , slow the tempo down and work on difficult parts.
Are you a Piano Teacher? Create your own songs for your own curriclum for your students.
This method, used by mainstream and special needs kids alike, has been hailed a breakthrough in music education. The magic of playing a musical instrument is now a reality for the entire family.
Now includes downloadable Piano Wizard Next Gen 2.0 Software.
30-Day No Risk Money Back Guarantee – starts from the date you register – not your order date.
| | |
| --- | --- |
| | |
| | |
| --- | --- |
| | How to Play With Little Effort, Without Frustration (In Minutes, Guaranteed.) |
| | The Secret Logic of Music Notation (All Subconsciously, Without You Saying a Word) |
| | The Art of Music |
| | Dynamics |
| | Posture |
| | Phrasing |
| | Technique |
| | Plus Piano Wizard Is Real-time Interactive, has Constant Check Points and Attainable Goals, and offers Instant Feedback, Builds Self-Discipline and a Built-in Rewards System |
| | And Much, Much More!! |
Answer: Actually, while Guitar Hero and Rock Band are flashy and fun games, they don't use real live songs, let alone teach musicianship or how to get away from the game and play a real instrument. The Piano Wizard Academy does all that in minutes! Plus, many have said that it is even more fun and rewarding than those popular games!
Piano Wizard™ Game Features
Easy Mode
Simple, Color Coded Game Play.
Patented Ability to Anticipate When to Play the Notes.
100 songs (lessons)
Left, Right or Both Hands, with Accompaniment.
5 Game Worlds
20 Game Objects
Easy Tempo and Speed Control
So Simple, 4 Year Olds Can Navigate and Play Easily.
Comes with Set Up Video Showing Children Installing the Game
Automated Set Up for Keyboard and Sound System.
Game Adjusts to Multiple Keyboard Sizes
Audio Visual Demos as Help Files, Show and Tell Style
Parallel view, Notation View, Color Only, Note Names, and Fingering Numbers View
Premier (Advanced) Mode
Includes All the Above, plus:
100 additional songs to play and learn
Import UNLIMITED MIDI files which will render in the game
Multiple MIDI Track View, Choose Any Part of the Music to Play.
Choose Sound Tracks (Play – On/Off) (Mute On/Off) Accompaniment (On/Off)
Choose and Adjust Instrument Sounds (128 Different Sound i.e. piano, guitar, flute, etc)
Special Game Challenges (Legato, Tempo, Color Drop Out, Precision)
Note Stretching (Allows Better View of Difficult Passages)
Phrase Looping (Allows Repeat of Difficult Passages)
Song Looping (Allows Repeat of Favorite Songs)
Parallel and Perpendicular View (Allows Easy Transition to Notation View)
Color Only, Note Names, and Fingering Numbers View
Measure and Beat Lines View
Audio and Visual Metronome
Turn Off Color Coding
Turn Off Background Image (useful for adults that would prefer not to display them)
Context sensitive Help anywhere in the Game
With Piano Wizard You Can Play Songs From Your Favorite Artists On The Very First Day!

I know you're thinking: "Can this "game-like system" really teach my kids to read sheet music that easily, expose them to great musical minds and deeper musical study? How can something appear like a video game and do all that?"
Answer: This is actually where the Piano Wizard Academy excels getting kids to read music painlessly, effectively, leading them deeper and deeper into music without trauma or the boredom of drills. In the beginning, they don't even realize that they are learning and before you know it, they have gained so much confidence that they are excited and motivated to learn like mad!!
Worth every penny and more
★★★★★
"
Two days after purchasing piano wizard, my son went to his piano lessons and his teacher said he was a "new piano man!" She couldn't believe how well he came in playing even though he's only had your product for 2 days. Her comment was: "whatever it cost, it was worth every penny!"I am just so thrilled that we actually purchased something that is making a difference!"
- Julie S.
It's a blast
★★★★☆
"
I am a home educator of two wonderful boys ages 5 and 7. I have wanted to teach them music but felt intimidated by the whole thing. It has been 26 years since I have played a piano!!! I jumped in with both feet and we have not looked back. My boys ask to practice their piano and I am re-teaching myself as well. We are so thankful for this system. We are having a ball and reaping a harvest of benefits at the same time. My nephews came over to play one day and did not play with anything but the Piano Wizard Academy the whole time. It is amazing how the children gravitate to it.The set up was very easy and the videos make it a breeze to prepare for the lessons ahead of time. I also like the wash, rinse and repeat. I highly recommend this product. You will not be disappointed."
- Ken Jasick
Great value. You won`t be dissapointed
★★★★★
"
I can't tell you how much this program is worth every penny we've paid. You get so much for your money! Just the keyboard and program alone was worth it, but you threw in so many "free" goodies, I knew I was getting a lot of "bang for my buck"! I especially like how the lesson books are spiral-bound so the pages stay in place. I enjoyed the free teleseminar with you, Don and Delayna on Tuesday, and through it, I did learn several helpful things that I have been trying out on my kids with great results.I plan to keep you posted on the progress of my children. I really dislike rating a program unless I've used it for awhile, but so far, I'm very pleased. My 15 year old daughter hasn't tried it out yet, but once she does, I will let you know how she does with it. She's the singer in the family, but her voice teacher says that she has to learn to read music, and I am hoping Piano Wizard Academy will help her enjoy that experience."
- Carol S.
View more reviews | View more testimonials | Submit a customer review |
You'll save time from having to drive the kids back and forth to lessons (once you find that qualified teacher). You'll save money as Piano Wizard Academy costs far less than a year's worth of lessons (see below). And because Piano Wizard is a fun video game, keeping the student motivated is a breeze! Once you see our Professors Don and Delayna Beattie in action, we know their qualifications will exceed your expectations. And the parents will find personal fulfillment with unlimited possibilities to develop and share emotions with their children.
Perhaps you want to learn to play piano yourself. Maybe you've got a piano laying around in the family room unused. Well, wipe off the dust and prepare to stun your family and friends! No matter who it's for, Piano Wizard Academy delivers pure joy for everyone…but the first step is up to you.
We invite you to research the competition. Sure you'll find some stunning web pages, catchy sales pitches, attractive sales people, glitzy bells and whistles, and cheaper prices. Don't fall for the window dressing. In the end, most are based on the

same backwards traditional learning process

that ends up in frustration and failure for

80%

or more of us that may not be so musically gifted.
Choosing the wrong program or the wrong teacher can turn your kids completely off to learning an instrument – maybe even for their whole life.  Are you willing to take that risk to save a few dollars now? Why not invest in a proven method with a natural learning approach that's a whole lot of fun? Give me the opportunity (risk-free of course) to put your children in a position to excel.
Piano Wizard Academy Is Expensive. Or is it?
This isn't just about your child learning to simply play an instrument or another boring game that promises to keep their interest and be educational at the same time. This isn't just another discussion about music theory and curriculum that you should introduce. Here's your chance to unleash
endless progression
in your kids through a unique opportunity where your kid will excel in dimensions you never expected! How much would that be worth to you?
Compare this to traditional lessons which would average you:
$20 per lesson (conversative estimate)
$40 per week for Two Kids
$160 each Month for Two Kids

$

1,000

(or more) for 1st year

$2,000 (or more) for 1st year for Two Kids

$4100 for the first 2 years for 2 Kids

DOUBLE THAT for more lessons (twice a week, or more than 2 kids)
Then when you tack on additional costs such as books, supplies, gas for the car, etc, it's easy to see how Piano Wizard Academy could be saving you thousands of dollars and avoiding endless frustration, hassle and nagging. And those traditional lessons might not even work, (it didn't for most of us) or worse, could drive your kids (and you) crazy! And even if you find the perfect teacher, its all wasted if they don't practice! This is not a knock on Piano Teachers. In fact, our mission is to send more kids to teachers than ever – but only when they are fully prepared does that kind of investment make any sense. Piano Wizard fully prepares them for that.
When you compare the real and verifiable costs above to the Piano Wizard Academy Piano Learning System, at less than $2 per lesson, we think you'll agree that this is a complete bargain and a great value. Plus the system can be used by the entire family!
20% of kids learn to play music.
70% of adults wish they had.* 
80% quit piano lessons in their first year.
It's time to turn the odds around in our favor!
*Source: http://artfacts.australiacouncil.gov.au/participation#post-206
Think you can't afford it? How about No Payments – No Interest For Six Months with Paypal™ Bill me Later (if qualified).
If qualifed, you won't need to make any payments at all for six (6) months. Or consider these two payment examples…
$100 payments for 6 months, (about $25 per week) WITH
NO INTEREST PAYMENTS
, after 6 months you still have
18 months more of piano curriculum, and can download new more challenging songs for LIFE
.
OR…
$50 payments for 12 months (about $12.50 per week) WITH 10% INTEREST PAYMENT, after 12 months you still have 12 months more of piano curriculum, and can download new more challenging songs for LIFE.
So how do I apply for the Payment Plan?
Easy.  Just add to cart and check out using "Paypal".  At Paypal, you will be given the opportunity to apply.  A credit check will be required.
It's a shame for your child not to be experiencing the benefits of music especially when they can do it so easily with the Piano Wizard Academy. Your Child will excel rapidly at hearing, playing, reading and understanding musical notation in the shortest period of time possible!
Order TODAY and I'll throw in a special bonus package valued at over $800! This includes additional songs, finger fluency chart, Beattie Etudes, WizardStudies, FREE Gold membership at the Virtual Campus, and more. PLUS, you can download our Piano Wizard Next Gen software within minutes of placing your order.

Our 30 Day 100% Money Back Guarantee
If you are not delighted with Piano Wizard Academy, return it for a full refund – no questions asked. Keep the bonuses as our gift for trying our product.
YES! Chris, please count me in! I'm ready to give my child the best resources available today. I'm willing and able to apply everything in the Piano Wizard Academy directly into my childs life.I'm ready for my kids to experience all of the tremendous benefits music has to offer and enjoy playing! I understand that I have NO RISK, because if this is not right for me or my children, for whatever reason, then I can return this product with a full iron clad

30 day unconditional money back guarantee

.(If you give it an honest try and

use as designed

, little star stickers and all, the chances are high this will be

one of the best things you ever bought for your family!)
---

Starting from scratch?

Piano Wizard Academy
Family Pack 50 Complete
Includes everything you need to start your musical journey – Piano Wizard 2.0 Next Gen Software, 49 Key Digital Keyboard with USB cable and stickers, DVDs and Sheet Music for 50 lessons, QuickStart DVDS, Star Stickers and free Gold membership at our Virtual Campus. Learn More About This Keyboard.

---

Have a digital keyboard already?

Piano Wizard Academy
Family Pack 50
Includes everything above WITHOUT Digital Keyboard. If you have your own keyboard, or are planning to purchase one, you will also need either a MIDI-To-USB or just a USB cable, depending on your keyboard. You will also need to install the appropriate drivers. Please review your keyboard manual or contact your keyboard's manufacturer for instructions on connecting it to your computer and obtaining any necessary drivers. We sell the UNO MIDI-To-USB cable in our catalog.

---

Are you a Premier software customer?

Piano Wizard Academy
Loyalty Pack
For our customers that already own the Piano Wizard Premier or Next Gen software and a keyboard. This is an Upgrade to Academy. Includes a FREE upgrade to Next Gen software, DVDs, Sheet Music.
---

IMPORTANT INFORMATION for our

International customers only

(outside of the United States)

:

While we do ship worldwide, we have found that shipping

keyboards

overseas is generally very expensive, time consuming, and sometimes risky for our customers. The keyboards we bundle with our software are fairly standard MIDI controller keyboards that are often locally available near or below our cost here in the states, minus shipping costs, brokerage fees,

customs taxes levied by your country

etc, with much less delay, and a lower risk of being stolen in transit.
Because the keyboard is always shipped in a
separate package
from the software package, we ask that you consider purchasing Academy Software Plus (without keyboard – 2nd option above) and consider an alternative source for the keyboard. For more information on obtaining a compatible keyboard, please review our
FAQ
section.
Shipping and applicable taxes are additional
Note that box images above may show a blue "Suzuki" digital keyboard. We are currently shipping with M-Audio Keyboard (gray).
We also accept Purchase Orders. Please fax to 1-303-530-4217
Keep in mind, there is nothing to lose. I'm taking all the risk…Remember if you decide that it's not for your family after trying it for 30 days (from the date you register the game, not purchase date), I'll give you a full refund no questions asked and you keep the bonuses as my gift to you!
To Your Success and the Musical Growth of Your Children,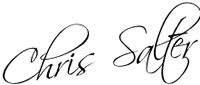 P.S. I'm so excited to have the opportunity to share my life's work with you. I just know that you will be forever thankful and I'm glad that I get to be part of that.