"Welcome to the Piano Wizard Academy® Official Music Education Blog!"
Author: Chris Salter, Founder of Music Wizard Group™
Dear Friend,
I am so excited to have this music education blog solely dedicated to Piano Wizard Academy®. The purpose of this blog is to be a forum where people can explore the benefits of music education, leave comments, bring up questions, concerns and most importantly gain knowledge.
I want this to be a community where discussions about music and musical literacy can take place, people can speak their mind about all the surrounding topics; good, bad or indifferent. It is so important and my personal goal as newcomers arrive, to have all the tools and feedback they can about Piano Wizard Academy®; to make an informed decision.
It is my wish to have this in households used by families, educators and anyone who wants to learn music all over the world. I am sure you have never seen anything like this before and though it may seem simple at first, you'll find quickly that it is very comprehensive and unlike any learning system you have ever seen.
Take your time, enjoy the content, posts and feedback. My team and I will be adding stuff as often as possible and the feedback from people just like you and customers that have decided to get started will be ever-growing. Get all your questions answered and lets learn music and experience the boundless benefits in harmony as we were born to be taught.
Discovering and learning music is an absolute birthright and this system proves it!
Here's to you and your family, let the musical journey and life changing experiences begin!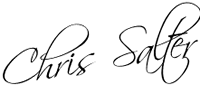 Chris Salter
Founder Music Wizard Group™